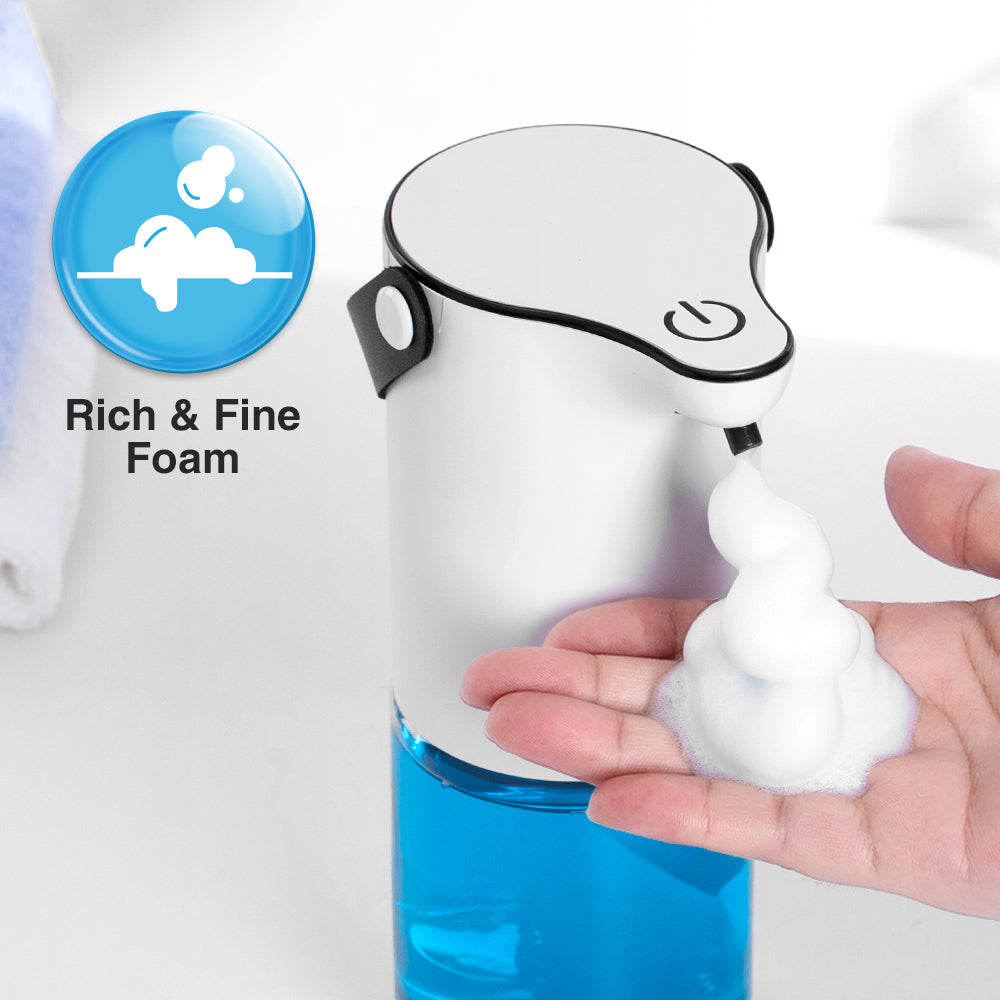 Touchless soap dispenser is built in an accurate PIR infrared sensor detection technology. 0.2 second quickly dispense foam.
Maximum detection distance up to 6 CM. Easy to operate, just press the top button for one second to start the dispenser,
long press the button for 1 second to turn off.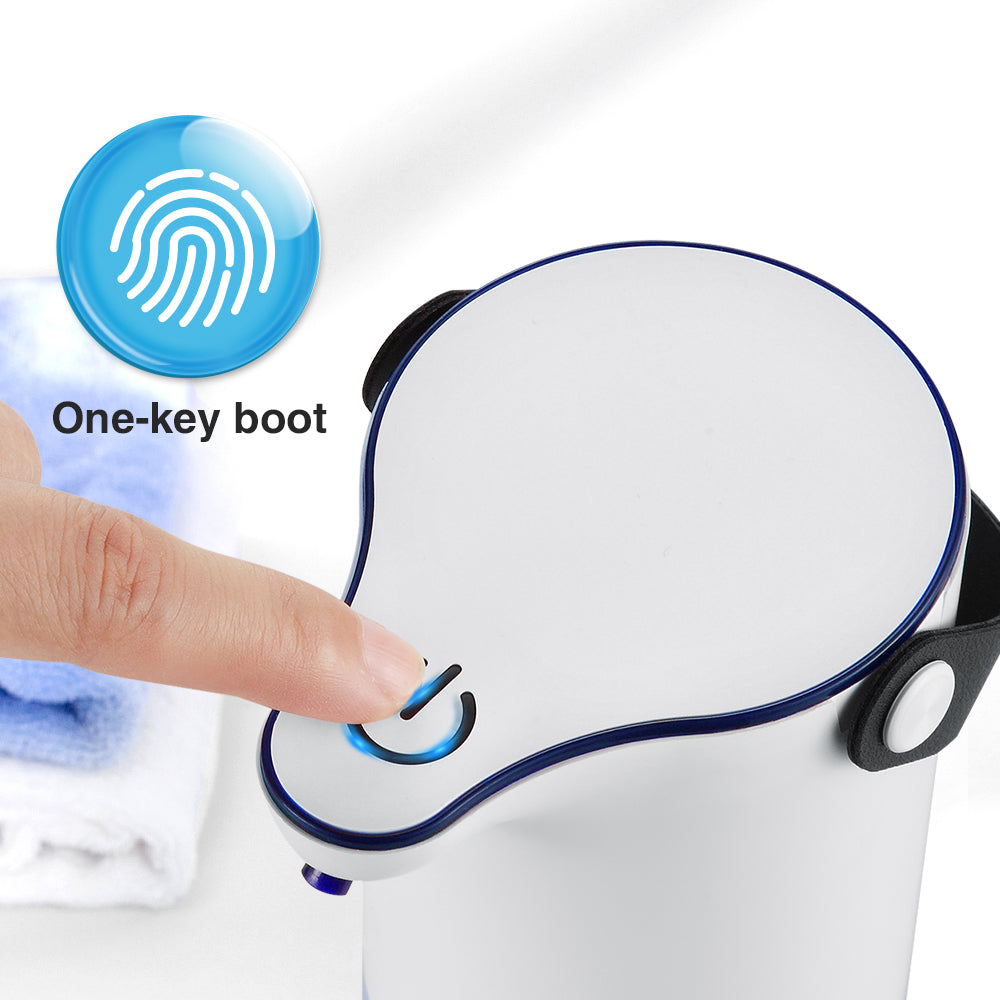 Foam hand soap dispenser can work with foaming hand soap directly or dilute your favorite liquid soap with
water at the ratio of 1:3 and turn it into rich, luxurious foam soap, power on /off just once touch.
Dispensing foam soap directly, which saves you more than 50% LIQUID SOAP!
The electronic soap dispenser is made of waterproof ABS material.
The top of the machine is equipped with a charging interface with a dust plug (full charge can be standby for 60 days).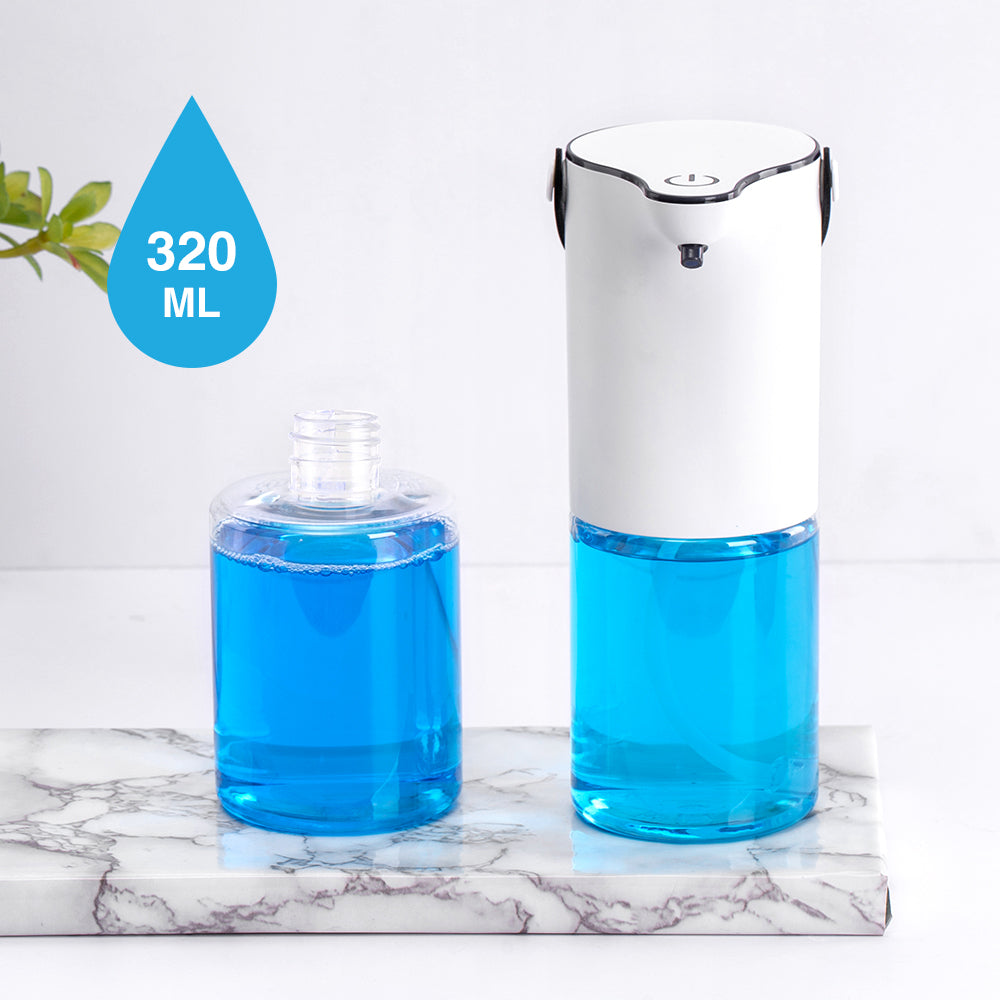 Our small soap dispenser with 320ml capacity. It equipped with a PU handle,
which is convenient to carry and can be hung anywhere.
Automatic soap dispenser is perfect for Home Office Hotel Hospital Toilet and more public places.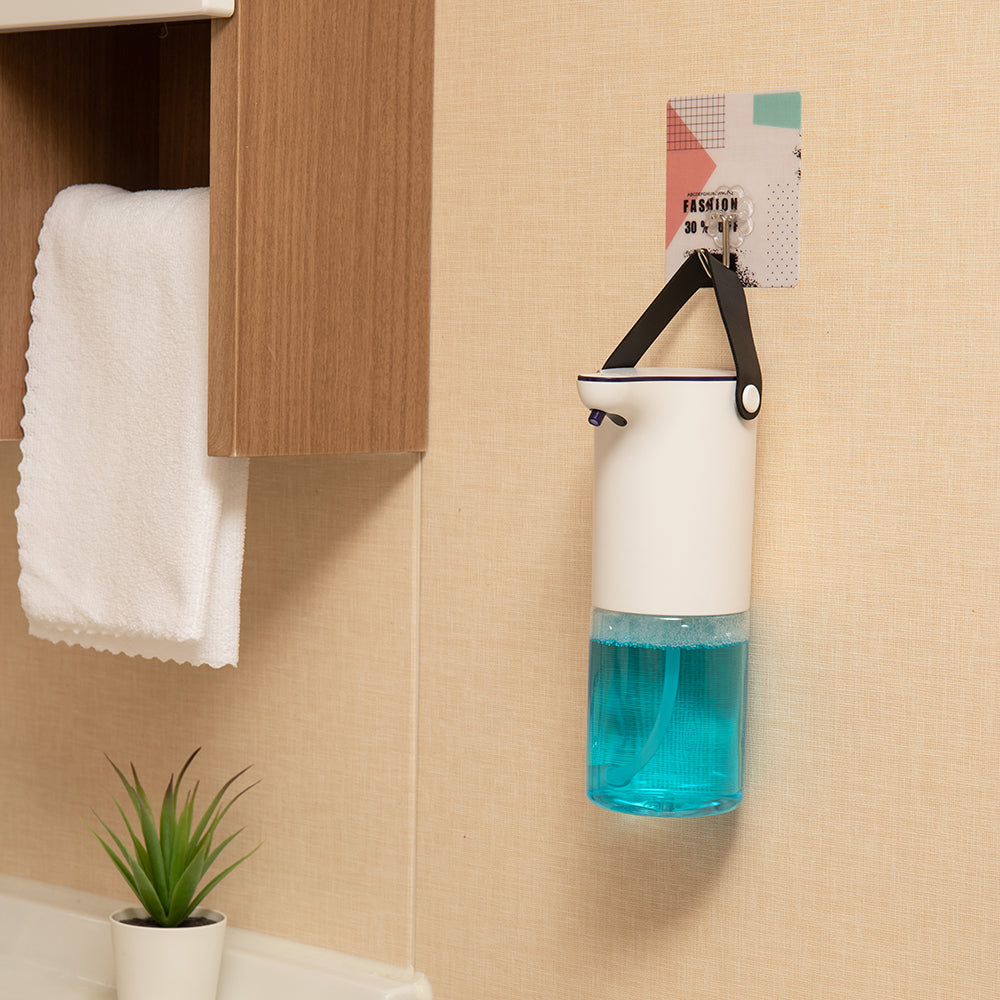 Automatic Foam Soap Dispenser | 10.8oz / 320ml | Infrared Motion Sensor | Premium Touch-less Battery Operated
Enjoy ultimate convenience and hygiene with Ultra clean Foaming Soap Dispenser.
Just place your hand under the nozzle and a perfectly measured amount of foam soap will be dispensed.
Automatic soap dispenser distributes foam instead of liquid. It can help wash hands more conveniently and save soap.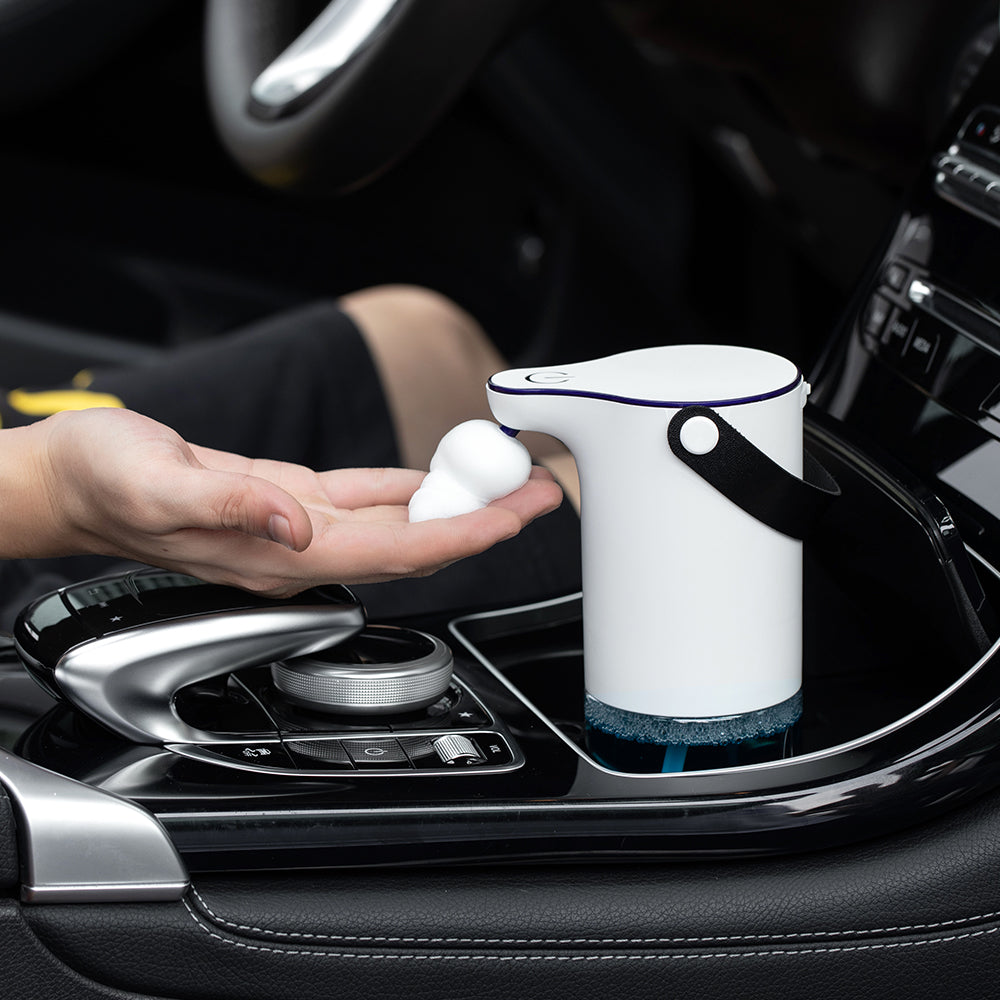 This soap dispenser works great and the instructions are easy to understand, especially in terms of mixing water and soap to make it foamy. We use it in the kitchen, where it's very helpful, when you don't want to touch things after touching raw food etc.