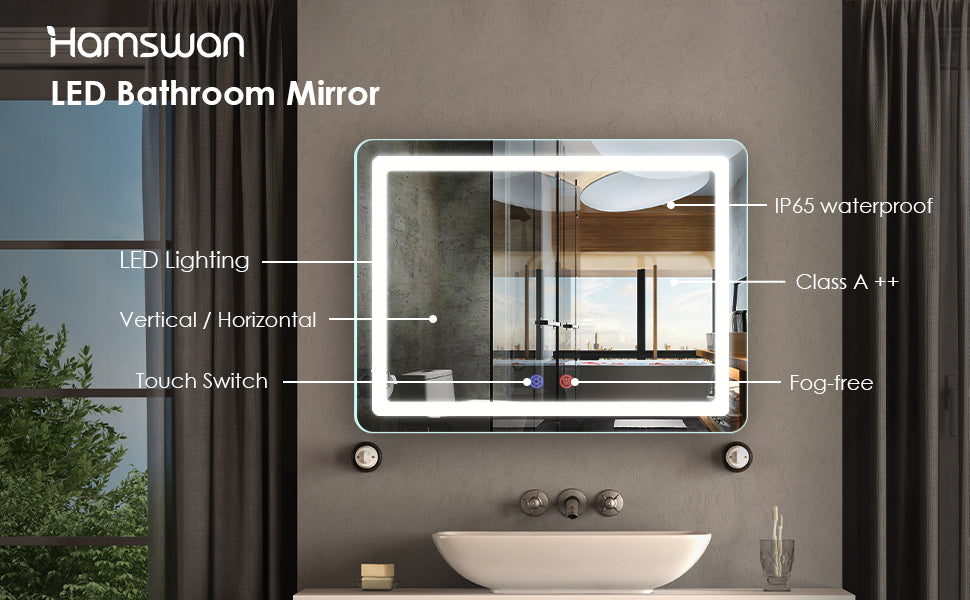 80 x 60 cm large high-resolution wall mirror, the mirror is smooth and flat, high-resolution illuminates every detail,
ultra-thin design, the thickness of the entire make-up mirror is 3.4 cm.

The cosmetic mirror can switch between warm light, cold light, white light and three-colour lighting and has the function of continuous dimming.
The light is set from dark to bright or from light to dark without level adjustment to meet the requirements of light brightness in any environment.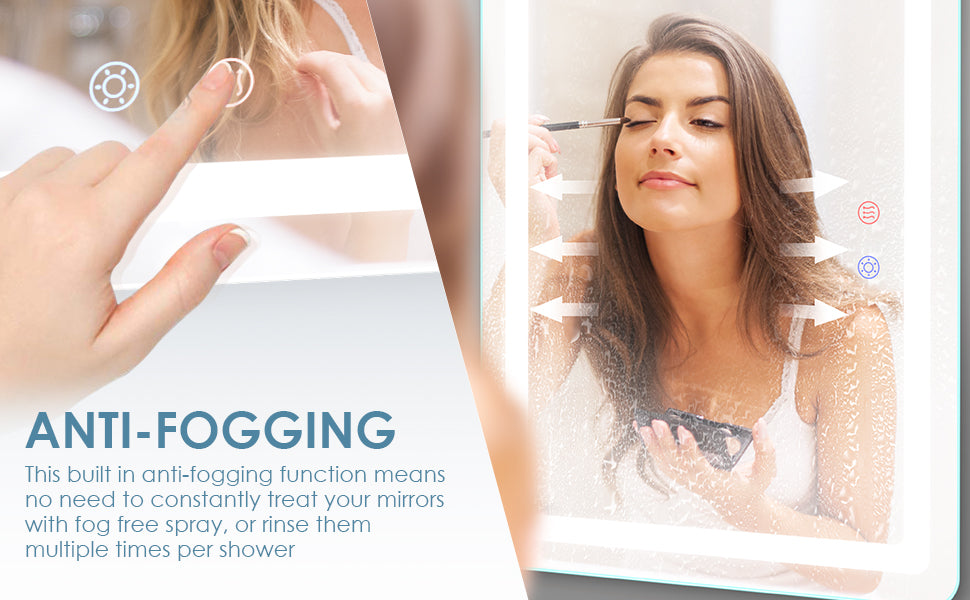 Independent anti-fog switch design, separate control of light switch and anti-fog switch.
The anti-fog function can be switched on and off if necessary, safe and energy saving. Turn on the built-in anti-fog function.
You do not need to use anti-fog spray or wipe the mirror surface when showering. Simple and practical.

LED Lifetime: 50,000 hours (when using the mirror 3 hours a day this means a service life of 45 years),
the materials used are copper free environmentally friendly materials and silver plated reflective layers,
the mirror effect is more high-definition.
Color:‎ White
Package Dimensions: 89.8 x 68.8 x 11.6 cm; 8 Kilograms
Is Assembly Required: ‎Yes
Primary material:‎ Glas, Acrylnitril-Butadien-Styrol
Type of Wood: ABS
Capacity: ‎80x60x3,5cm 3 Lichtfarben Dimmbar+Beschlagfrei
Item Shape:    ‎Rechteckig
Shipping Weight: ‎8 Kilograms