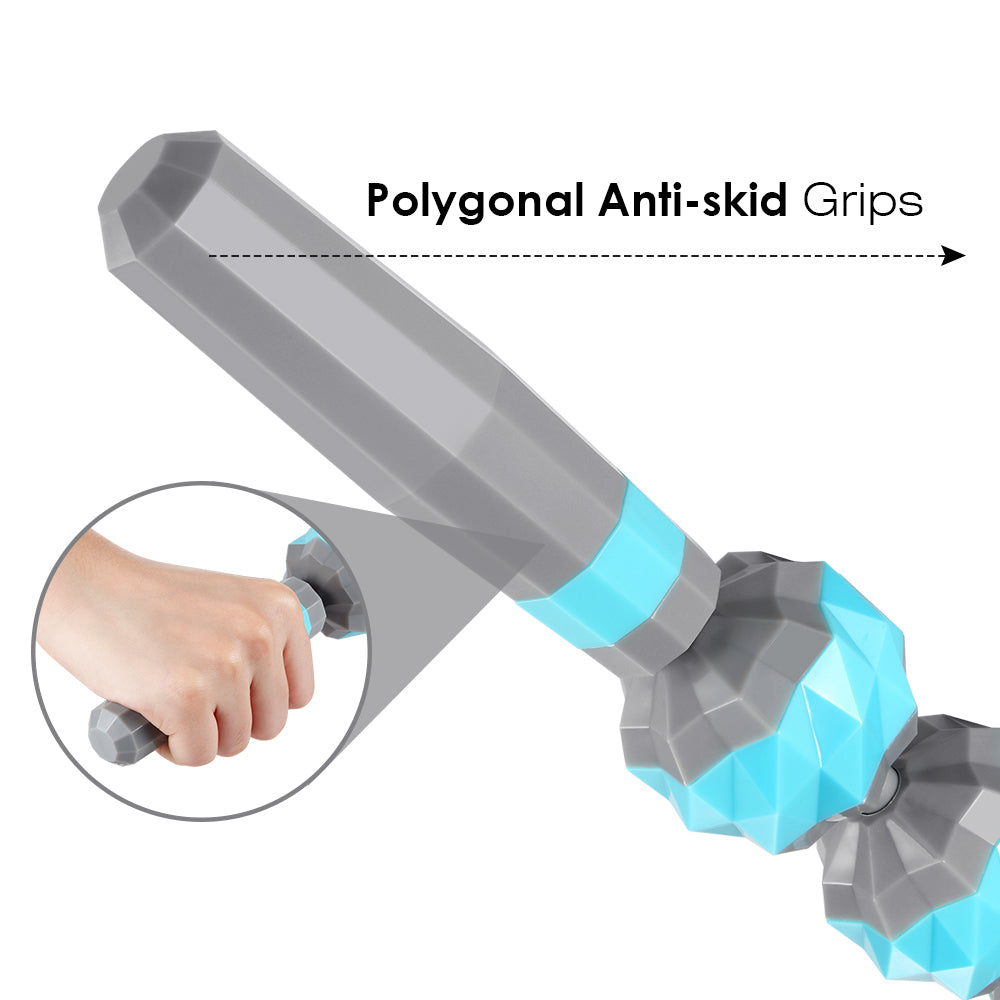 This body roller massage stick is to ease and condition muscle soreness and aid recovery, reduce stiffness and
pain before and after workouts, exercise, running and training. Help you get rid of Knots, increases blood
circulation, improves mobility and flexibility.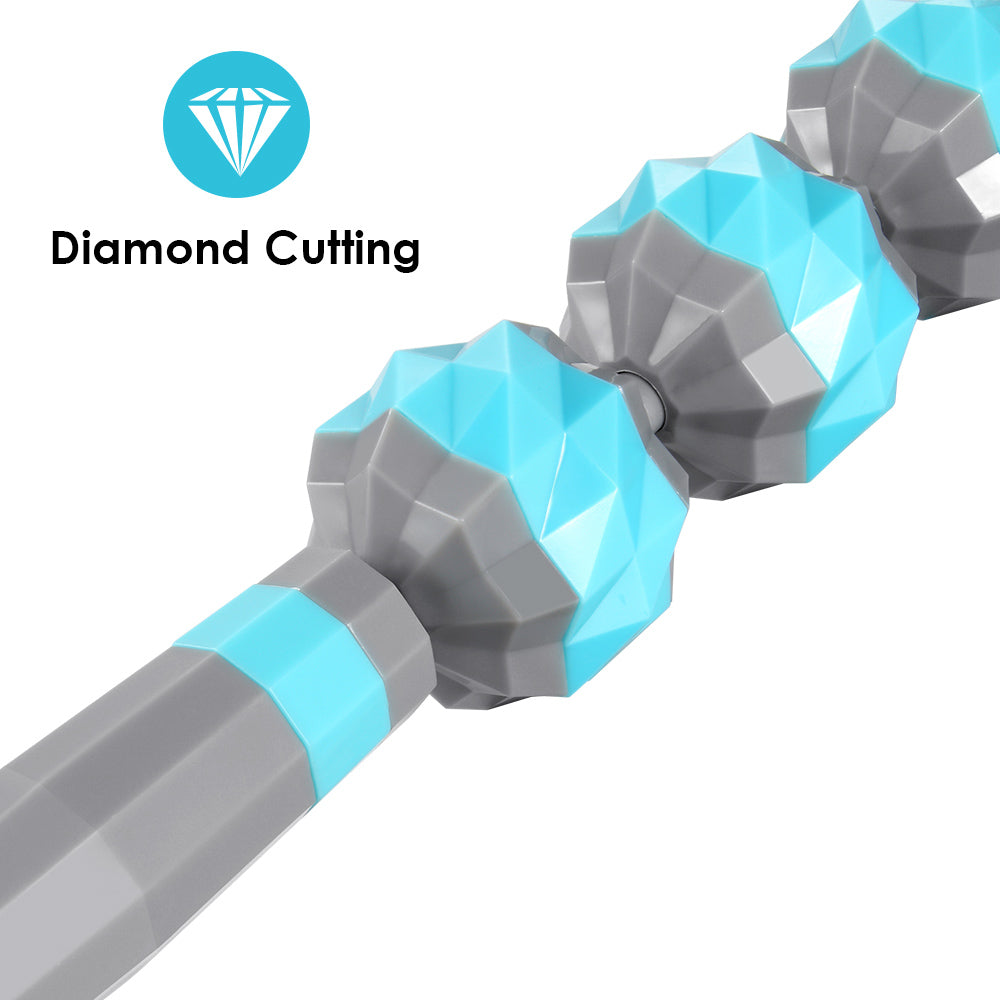 18 inch (46cm) long and 11 oz which is the ideal muscle roller stick to take to the gym, workouts and sports fields
and even when traveling, fits into most kit bags easily, robust and water resistant.

Recommended by many physical and massage therapists, our body massage stick is great for pre workout and after
workout to relief tension of muscles, increase circulation and reduce the risk of injury. Perfect for calves,
hamstrings, back, glutes, quads, neck and shoulders.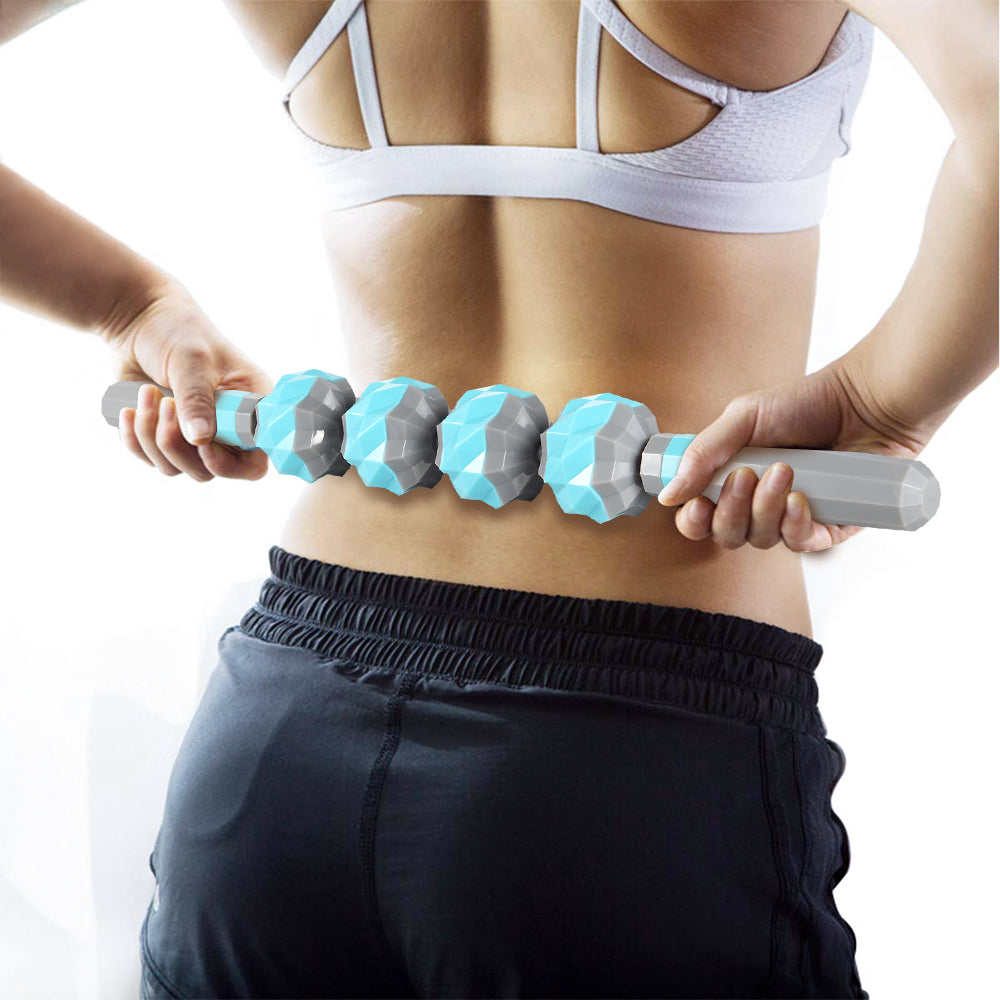 4 rollers are made with ABS raw materials with 360° free rotation on a reinforced steel rod core for lasting durability.
With the 2 inchs diamond cutting surface design, each rolling spindle engineered to hit even the smallest pressure points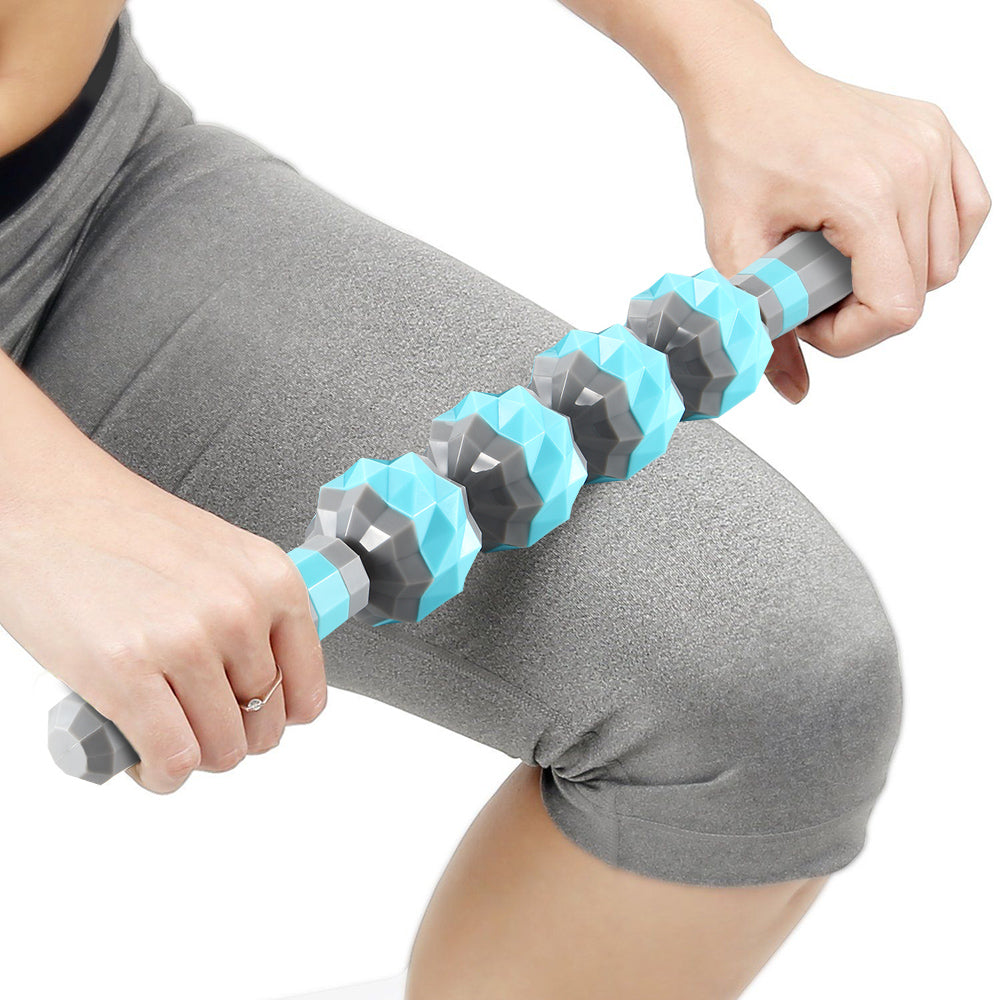 Only 17.7 x 2.4 inches and 11 oz, super convenient for storage and travel. Perfect for adding to a gym bag for a full body.
Ideal for both home and travel, take to the gym, use at home and/or sports fields etc, fit perfectly in your gym bag.