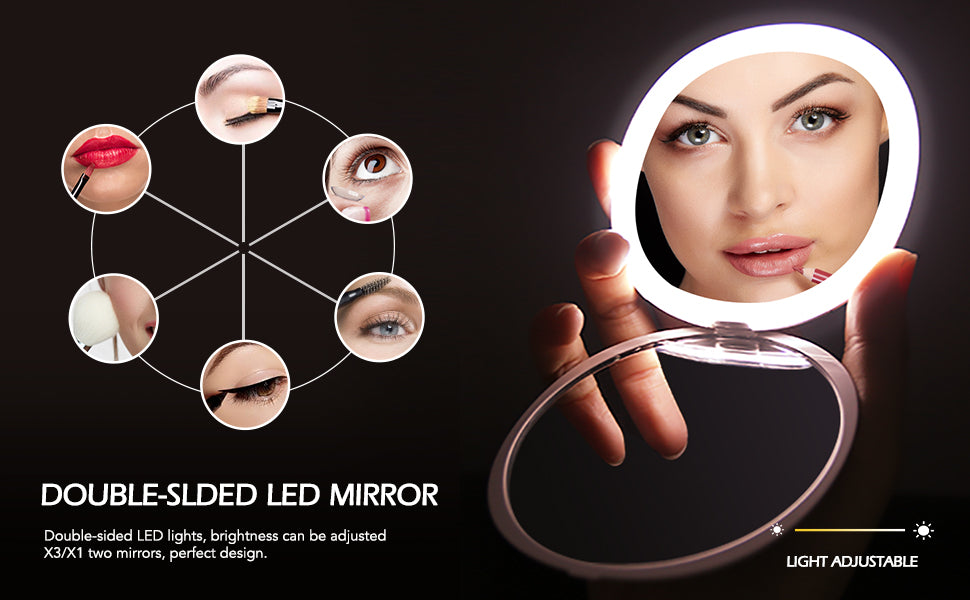 This travel makeup mirror surrounded by 10 bright LED Lights ring that can give you great assistance for making up and make
you have viewing while applying to make up in dark or poorly lit areas.
The pocket mirror has double sided mirrors with a 3x Magnification, you can see more details,
perfect for makeup application, refining makeup and tweezing and other beauty maintenance.
The handheld mirror has a thickness of about 10 mm, and weight of 100g. It's easy to pack into your cosmetic bag or travel bag.
Being 130 degree rotatable, the makeup mirror has a wide-angle viewing for you to see clearly your facial
features.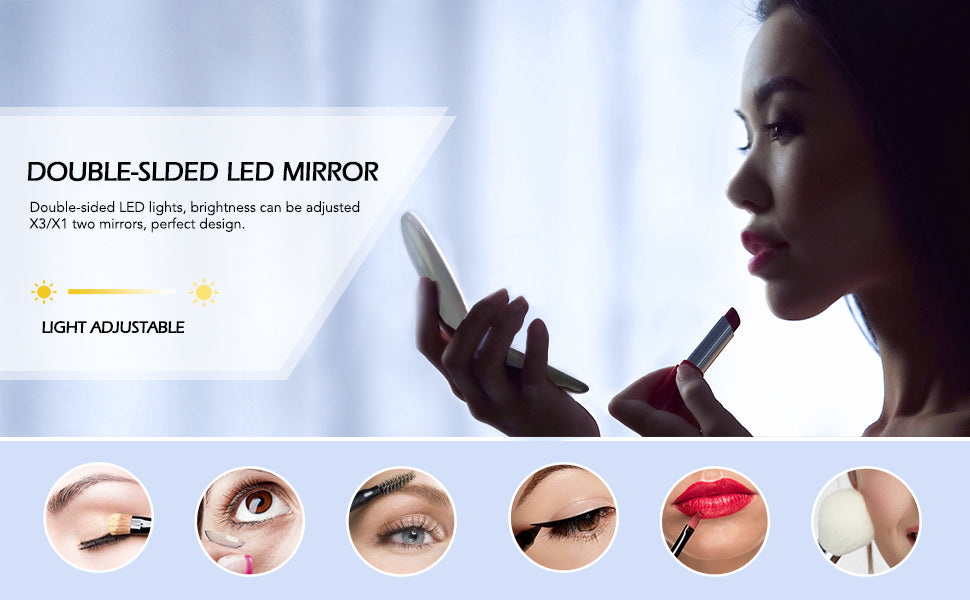 Produces undistorted reflections so you can see the tiniest beauty details. Great for putting in contacts,
popping pimples, flossing, removing blackheads, applying eyeliner, mascara, grooming brows, and tweezing.
It is equipped with daylight LEDs which closely simulate natural sunlight to provide you with the natural
light that you would encounter through the day - so you can look your best wherever you are.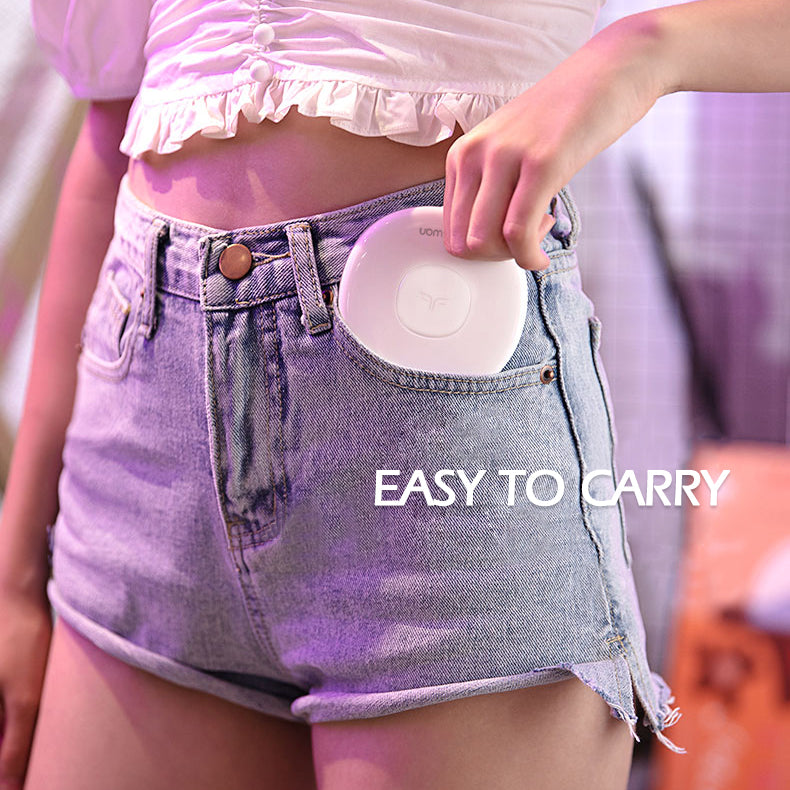 Product Features
Stylish and portable double sided pocket makeup mirror is perfect for makeup and travel.
Product Specifications
• Material: ABS + glasses
• Size: 9cm*1.7cm
• Product Weight: 100g
• Mirror: 1x/3x magnifying mirror

Packing List
• 1 x Makeup Mirror
• 1 x User Manual