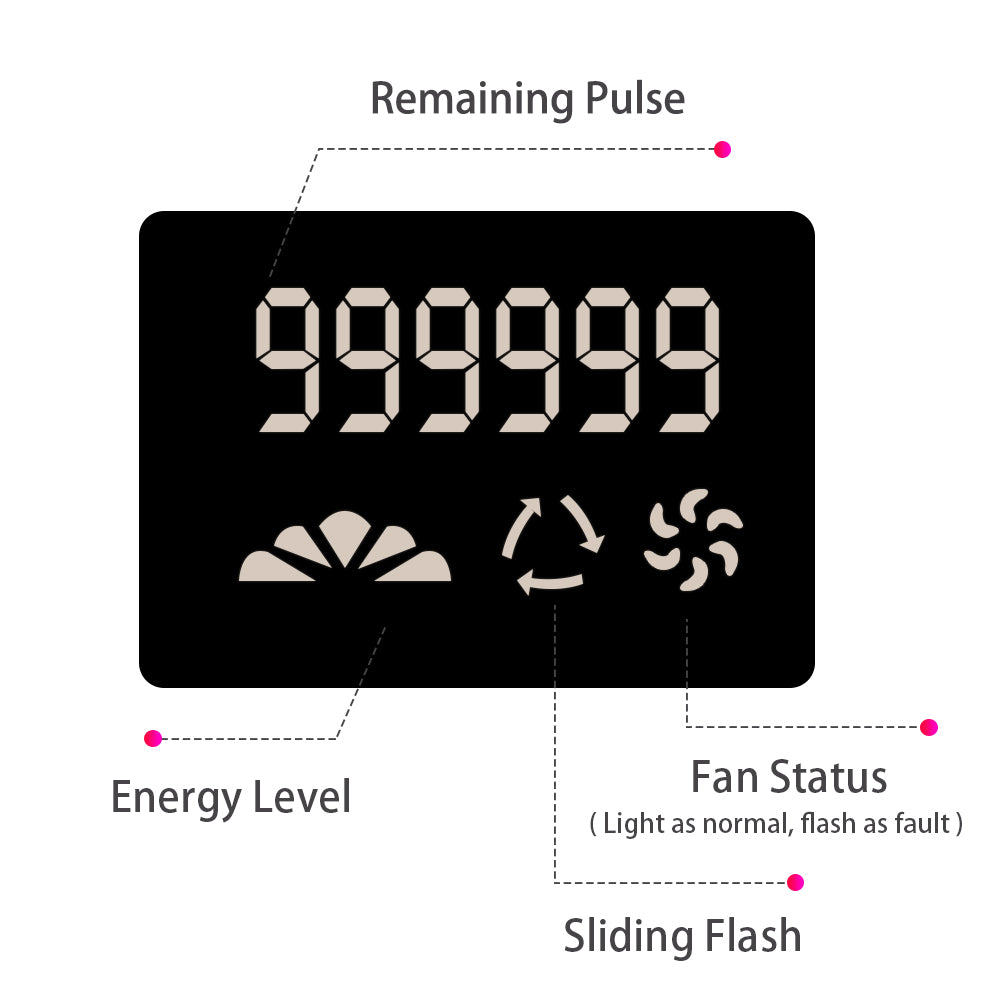 HAMSWAN IPL hair removal device can emit a strong pulse and be absorbed by the hair follicle melanin, thereby damaging the hair follicle
and breaks the cycle of hair regrowth.Professional, gentle, effective, the choice for removing extra body hair and smooth skin.
Clinical data shows that hair was reduced by more than 82% 4 weeks of using the hair removal device.96% of hair growth was effectively inhibited
and the hair is basically not regrowth in 8 weeks treatment.After 12 weeks, you don't have to have regular treatment, just say goodbye to repeated hair loss.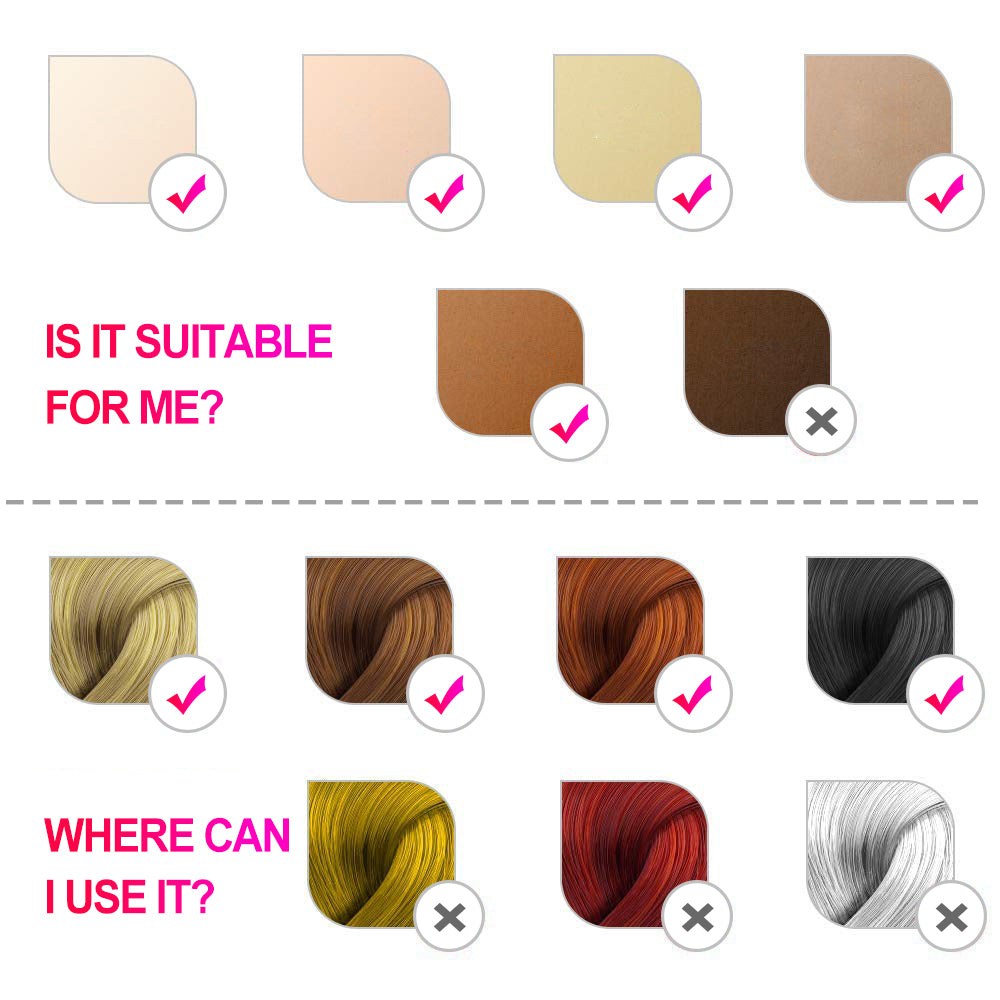 Manual modeis mainly used for small area hair removal, such as bikini lines, underarms, fingers, lips;
Automatic mode can be used in large epilating areas such as arms, legs, abdomen and back.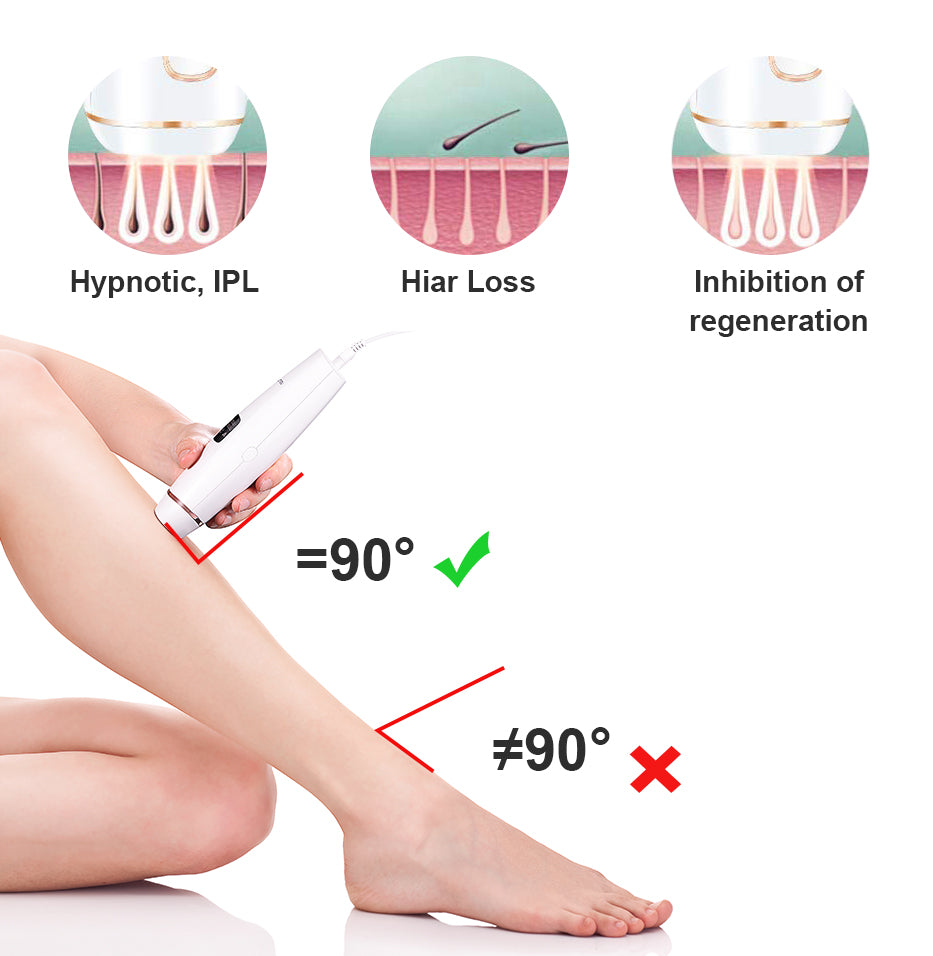 Ergonomics design and portable size, you can easily enjoy professional-quality hair removal in the privacy and comfortable of your home .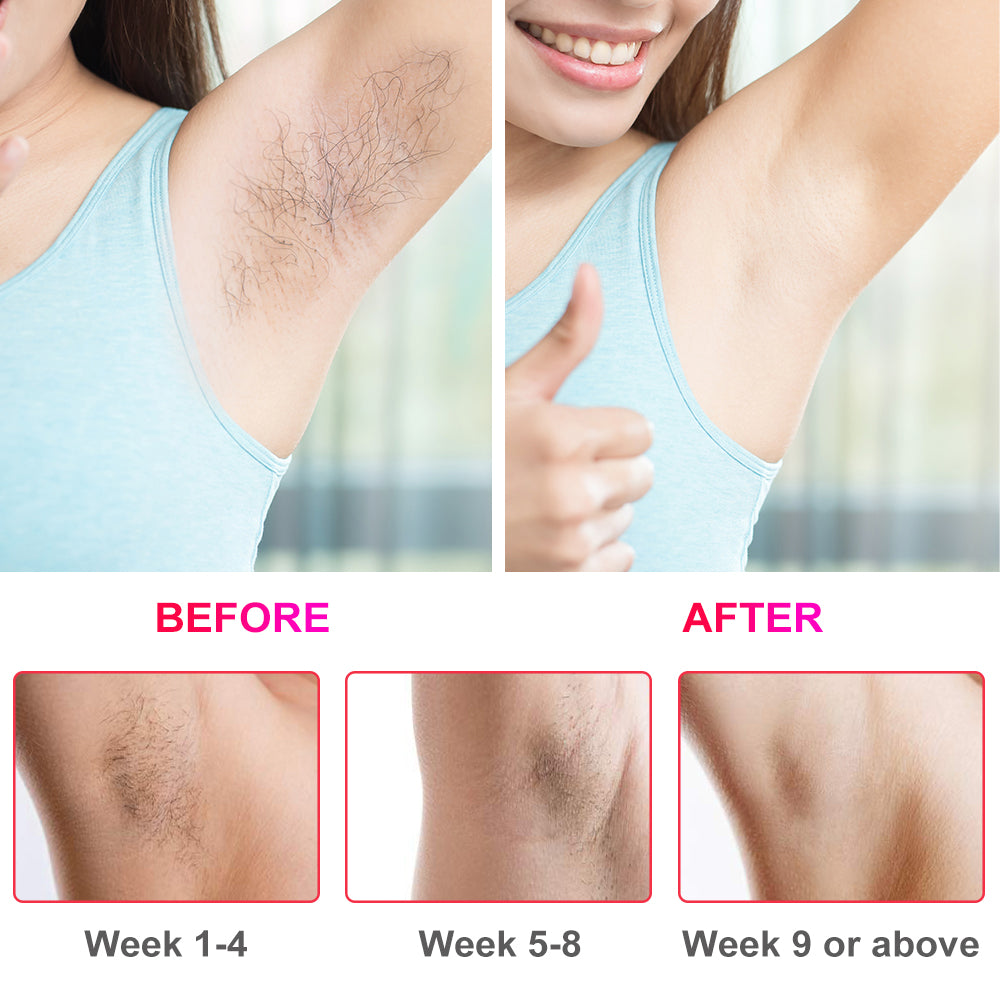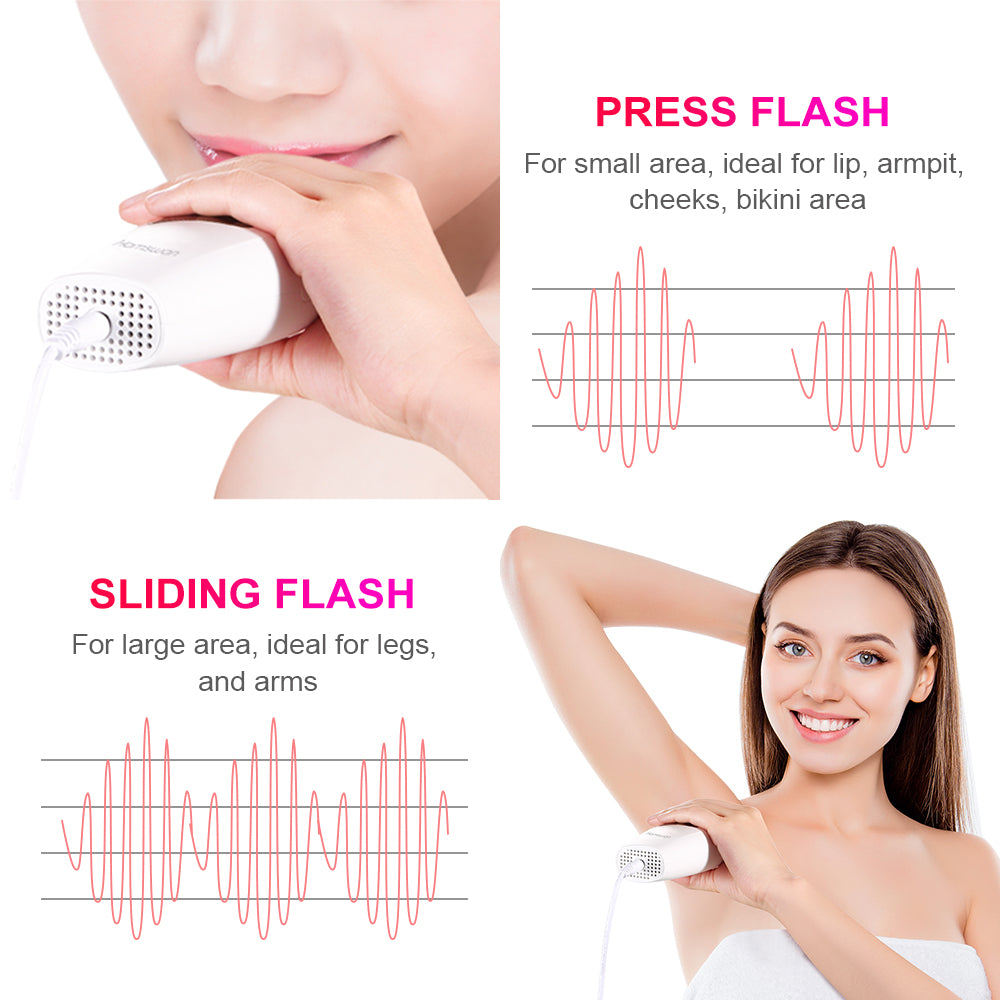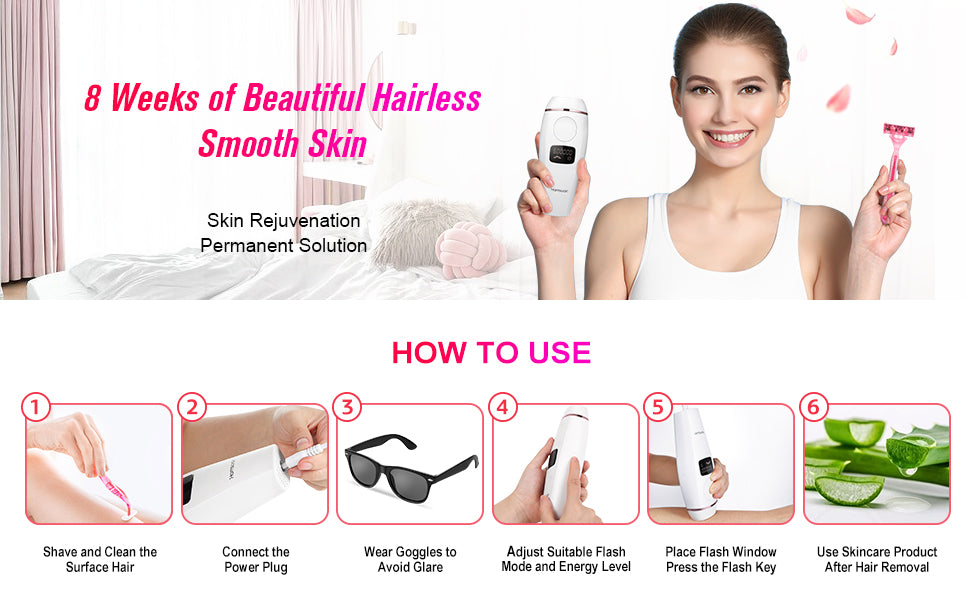 JD-TM001 CE Certificate | JD-TM001 FCC SDOC Certificate | JD-TM001 FDA Certificate
I have done 6 times so far and I already see a huge difference! No hair is growing back in most areas and some hair grows very slowly in some areas that I probably missed.
I was so scared to used it at beginning because of laser. After I tried first use, not bad at all. It is very easy to use and make sure to wear the eye protector from the box.
As you see, all the kits you need for removal hair are in the box. Completely clean 🧼 your skin, shave 🪒 all hair In the removal parts areas before use, connecting the power and after putting the goggles on, put the device to the skin at a 90 degree angle, and push button. That's it. Don't forget to put lotion on. Have fun and enjoy it.