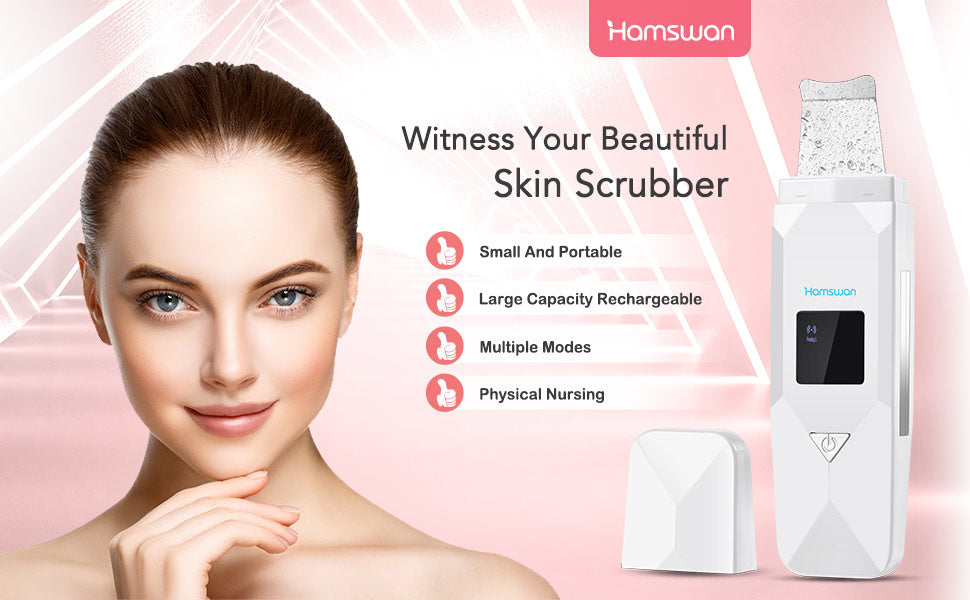 Through up to 28000/min high-frequency Ultrasonic vibration, the skin spatula can clean blackheads, whiteheads, keratin, dead skin,
acne quickly which is a totally gentle exfoliating procedure.

The spatula is made of 100% stainless steel which is safe to use. It produces sound waves to cleanse the skin gently for quick recovery.
By the action of voltage, the skin scrubber decomposes melanin to achieve a deep cleaning, making your skin cells regain lustre and elasticity.

The skin scrubber pen can enhance the ability of the skin to absorb nutrients and cream, promotes blood circulation and metabolism of the skin,
helps to remove facial wrinkles, lifts and tightens the skin.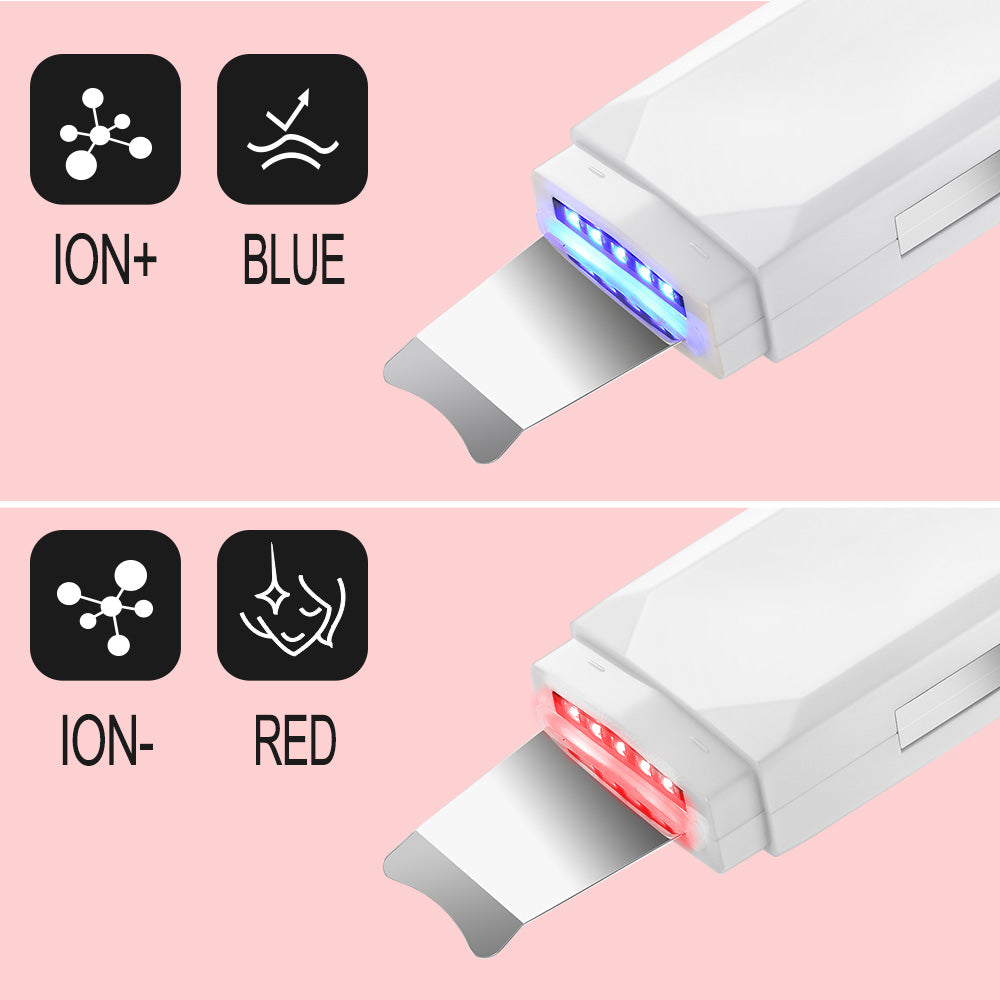 Deep clean pores, remove blackheads, oil, dead skin, and other dirt. Lon+& Lon-Mode: Helps the skin absorb nutrition
and lift your skin through high frequency vibration. EMS Mode: Helps reduce wrinkles and fine line, makes your skin bright again.
We recommend you to use it 2-3 times a week, please don't use it multiple times a day.

You just need to keep your skin wet with cream and then let the skin spatula deep cleans your skin by removing dirt, oil,
and blackheads. The skin scrubber is equipped with a USB data cable for fast charging. You can charge it through computer,
mobile power and mobile phone charger easily.

4 Functional Modes
Cleansing: Use it to help you quickly remove dead skin and clear pores. Prevent the formation of acne and blackheads.
Lon+: Helps remove dirt and impurities out of your skin then takes a smooth face to you.
Lon-: Helps absorb nutrition such as Vitamin C or mineral ingredients into the skin.
EMS Lifting: It can help massage the skin, enhance the skin of the face and prevent wrinkles. Facial massage will also relax you.

Specification:
Output Voltage: DC 3.7V
Ultrasonic frequency: 23KH
Charging Duration: 2 Hours
Working Time: 40 Minutes
Materials: ABS + Stainless Cleansing Head
Warm tips:
When first using the skin scrubber, you need charge it for about 2 hours and notice that the machine can't work when charging.
Don't uses the device when washing as the body is not waterproof.
It is very important to keep your face wet with cream or warm water before using the skin scrubber spatula.
Press the button for 2 seconds to turn on the device.It is the same with turn off the skin scrubber.