Product Description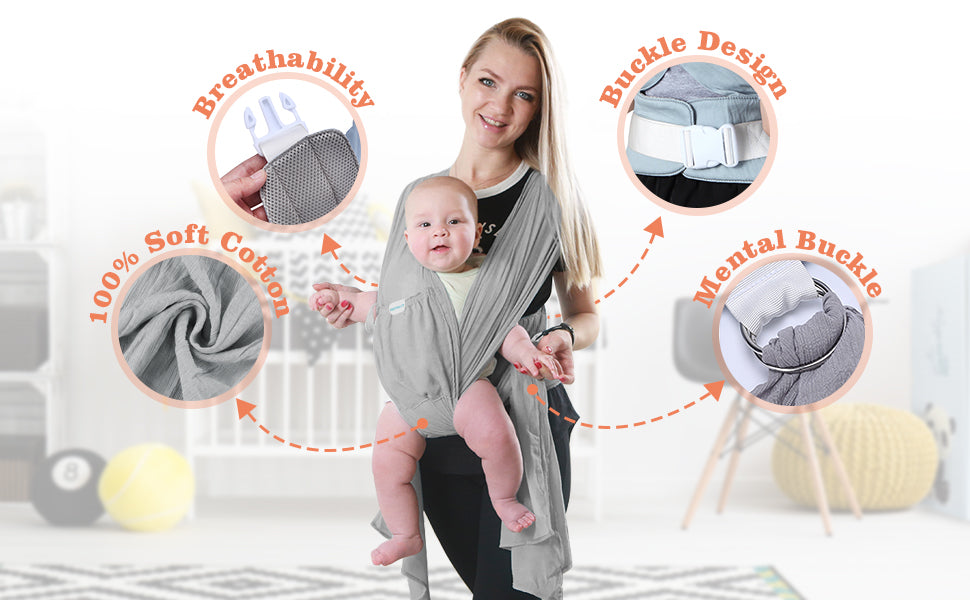 Keep newborn babies, preemies and infants close while you go about your day.
Baby Wrap Carrier's perfect elasticity also keeps your baby safely snuggled in the wrap
so you won't have to constantly readjust it.
The Baby K'tan baby wrap is quick and easy to wear - no rings, belts, buckles or excess fabric.
This infant carrier is the no-wrap wrap! Just slip the sling over your head like a t-shirt.

Made from 100% cotton, our baby carrier allows even weight distribution, and the breathable fabric is soft against baby skin.
Not bulky or frilly - ideal for both moms and dads.
Our infant holder's unique double loop design and one way stretch hold your baby securely in place
Our infant carrier wrap grows with your child – choose the best position from sling wrap for
newborn babies & preemies to an upright seated carrier for infants up to 35lbs.