Note: The MOQ for this product is 10 pieces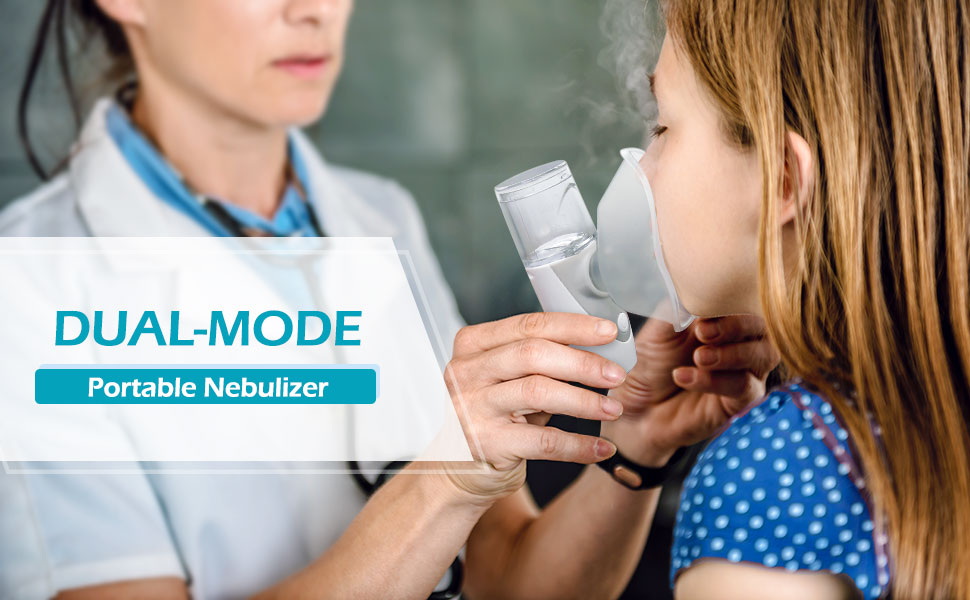 Low noise: The vibration frequency is 120kHz, and the noise level is less than 40dB. To avoid damaging the network, the device will automatically shut down when the medicine/liquid is almost completely used up.
Lightweight and portable: One-button operating system, size (LxWxH) 45x45x100mm. Convenient to carry this inhalation device, the storage box packaging design, no need to worry about losing various accessories, lightweight, convenient to carry and can be used at home, office and travel.
Rechargeable design, built-in rechargeable lithium battery, one charge, can be used continuously for 120 minutes.
Avoid cross-infection and easy to clean. Two mouthpieces (for children) and two masks (for adults and children), suitable for people of all ages.
High-tech advantage: This inhalation device (nebulizer) is a so-called "mesh" device used to treat the upper and lower respiratory tracts. Atomization and inhalation of drugs prescribed or recommended by doctors can prevent respiratory diseases and treat these diseases The side effects and speed up the cure.
How to use?
Step 1: remove the lid and clean it.
Step 2: Put the liquid medicine in the container.
Step 3: install the mouthpieces or mask.
Step 4: Press the button.
Product Information:
1 x mini atomizer
1 X USB cable
2 x face masks (for children and adults)
2 x mouthpieces
1 x instruction manual