8 Deep-Kneading Shiatsu Massage Nodes mimic the kneading and penetrating motions of a real massage therapist's hands.
Shiatsu massager for neck and back has 3 adjustable speeds ,you can get the suitable pressure to relief muscle pains.
Shoulder and neck muscle massager with heat have suitable for human body temperature infrared heating temperature .
The 15-minute automatic shut-down feature protects the device from damage and conserves energy in case you forget to turn off the machine.
With infrared heating, our massager provides the necessary warmness to ease muscle tension and stress.
Warmness or gentle heat helps in improving the blood circulation and relieves you of body aches, cramps, tension.
It easy to use and clean, premium breathable mesh and PU leather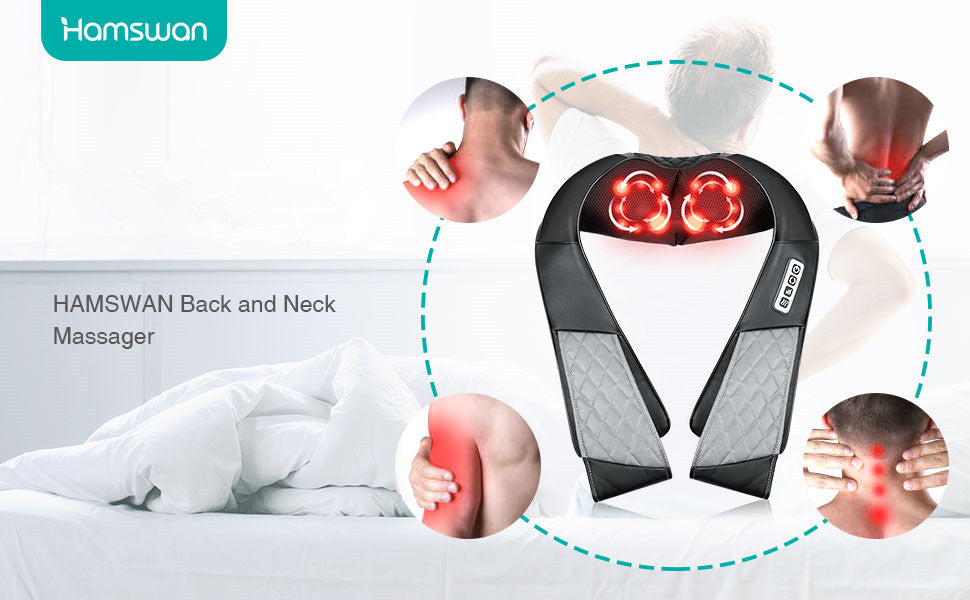 Features with the high-quality copper motor.Easy to carry and easy to wear. This massager comes with a home power adapter
and a car charger, so you can have an heat induced massage in office, car, at home or when you are traveling
to relieves soreness total body relaxation. The long cable length ensures extra space and comfort.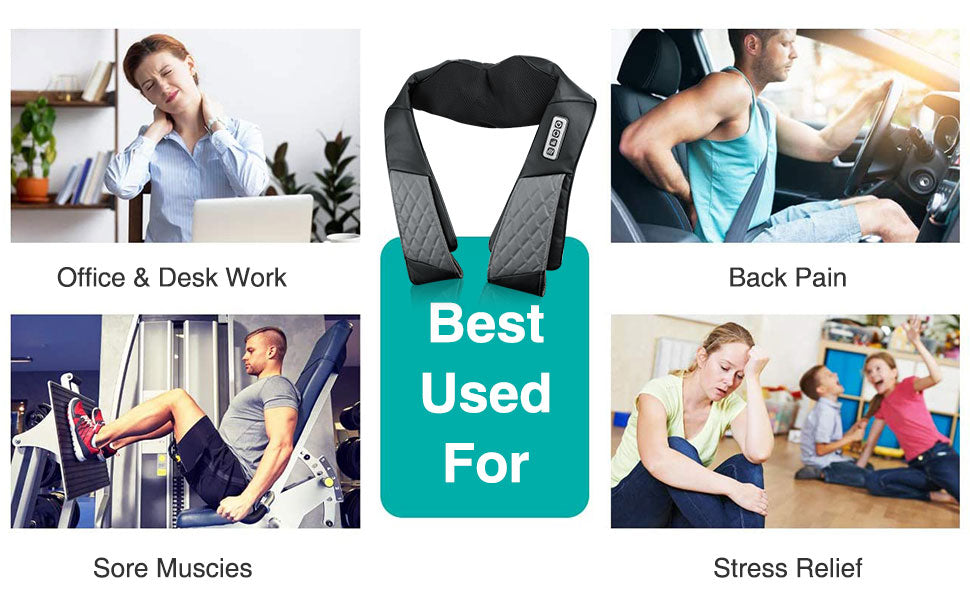 We use 3-D kneading massage roller balls to provide massages that can benefit your neck, shoulders, upper/lower back,
waist, tights, calves, legs, feet and arms.
While using the HAMSWAN Shiatsu Kneading Massager with Heat, we highly recommend that you place any kind of cloth or
fabric in between the massager and your body to prevent any potential damage.

This shiatsu massager has 4 buttons for facilitated use. Regulate the heat to achieve the coziest massage ever depending
on your needs. Choose the right stimulation mode.

Breathable mesh fabric with evenly-spread holes helps promote heat penetration and cushion massage
intensity while not inhibiting flexible movements of the massage nodes.
NOTE: The HAMSWAN Shiatsu Kneading massager is NOT cordless.