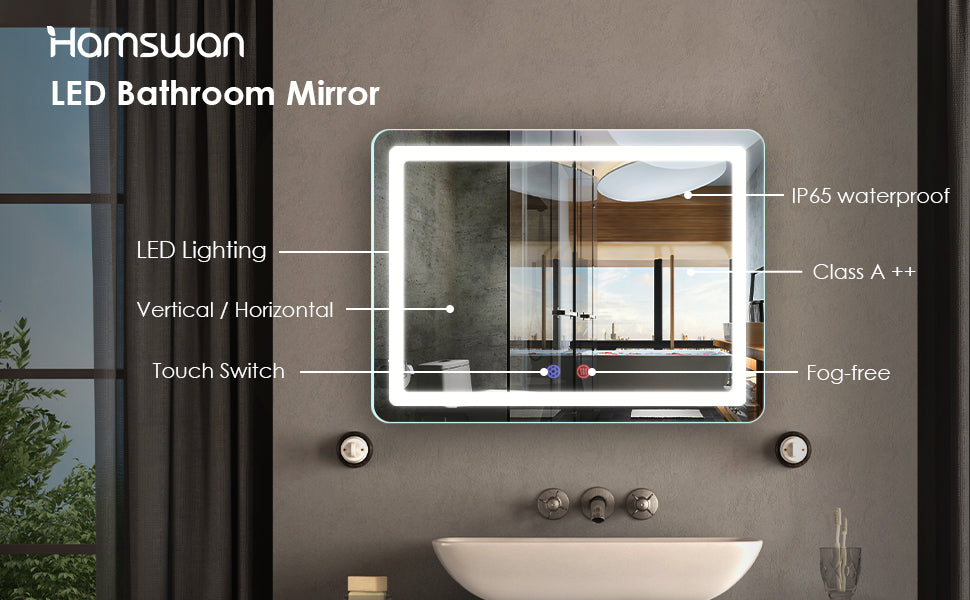 20 x 16 inch large screen high-definition copper-free silver mirror, the mirror is smooth and flat,
high-definition illuminates every detail, ultra-thin design, the thickness of the entire make-up mirror is 1.3 inches

the cosmetic mirror can switch between warm light, cold light, white light and three-color lighting and has the function of stepless dimming.
The light is set from dark to light or from light to dark without level adjustment to meet the needs of light brightness in any environment.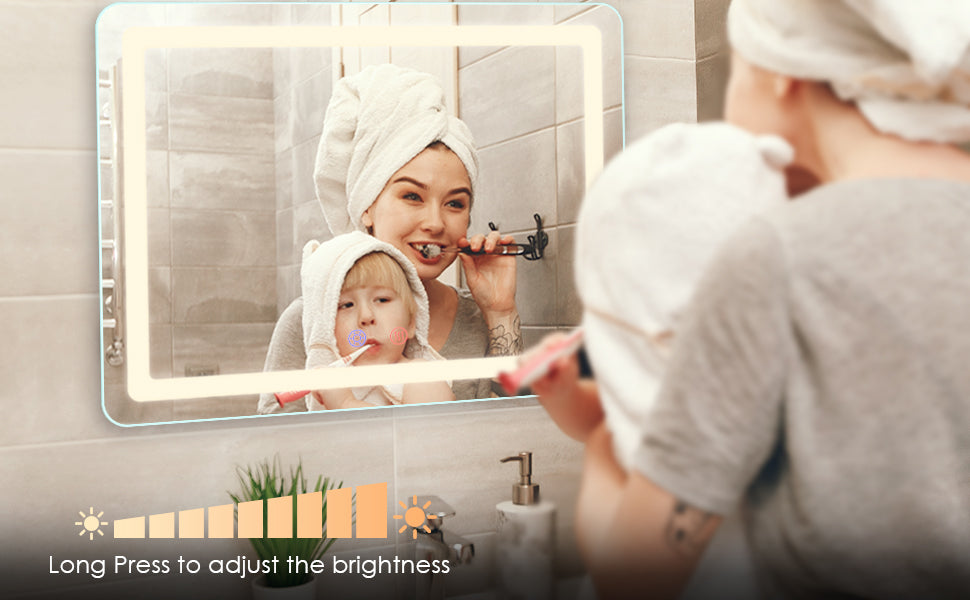 independent anti-fog switch design, separate control of light switch and anti-fog switch, anti-fog function can be turned on and off as needed,
safe and energy saving. Turn on the built-in anti-fog function. No need to use anti-fog spray or wipe the mirror surface in the shower. Simple and practical.

50,000 hours (3 hours daily use of the mirror will last 45 years), the materials used are copper-free environmentally friendly materials an
d silver plated reflection layer, the mirror effect is more high-definition.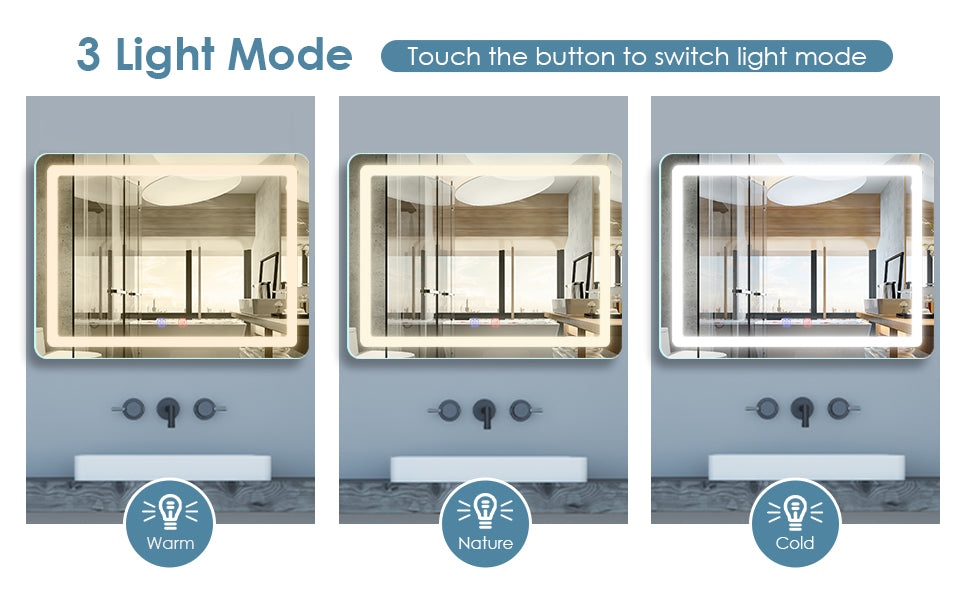 Our LED lights have a waterproof and moistureproof back with IP65 protection, which is higher than most bathroom mirrors on the market,
to ensure safe lighting in a damp bathroom environment.