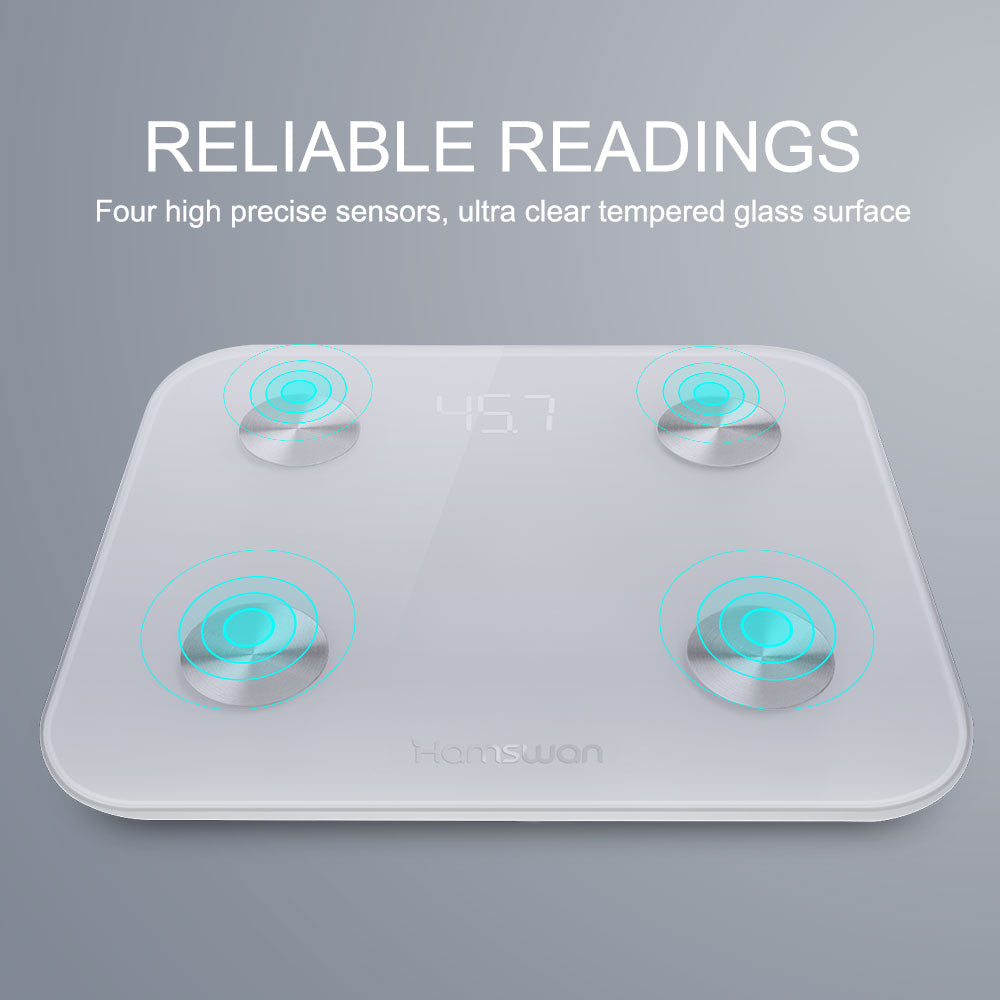 HAMSWAN Smart Scale gives you 8 body measurements with mere one step and doing regular measuring keeps you informed of your overall health
and provides reference data to scientifically-based weight management.
New iwellness is available in Google Play and App store. Connection only takes a few seconds and you can open the app to check body weight,
body fat and more anytime so that you can work out accordingly based on data.
With support for up to 10 users, this body composition analyzer is designed for the whole family use.
The scale auto recognizes different users once they step on it. All metrics can be shared with Google Fit, Apple Health, and Fitbit APP.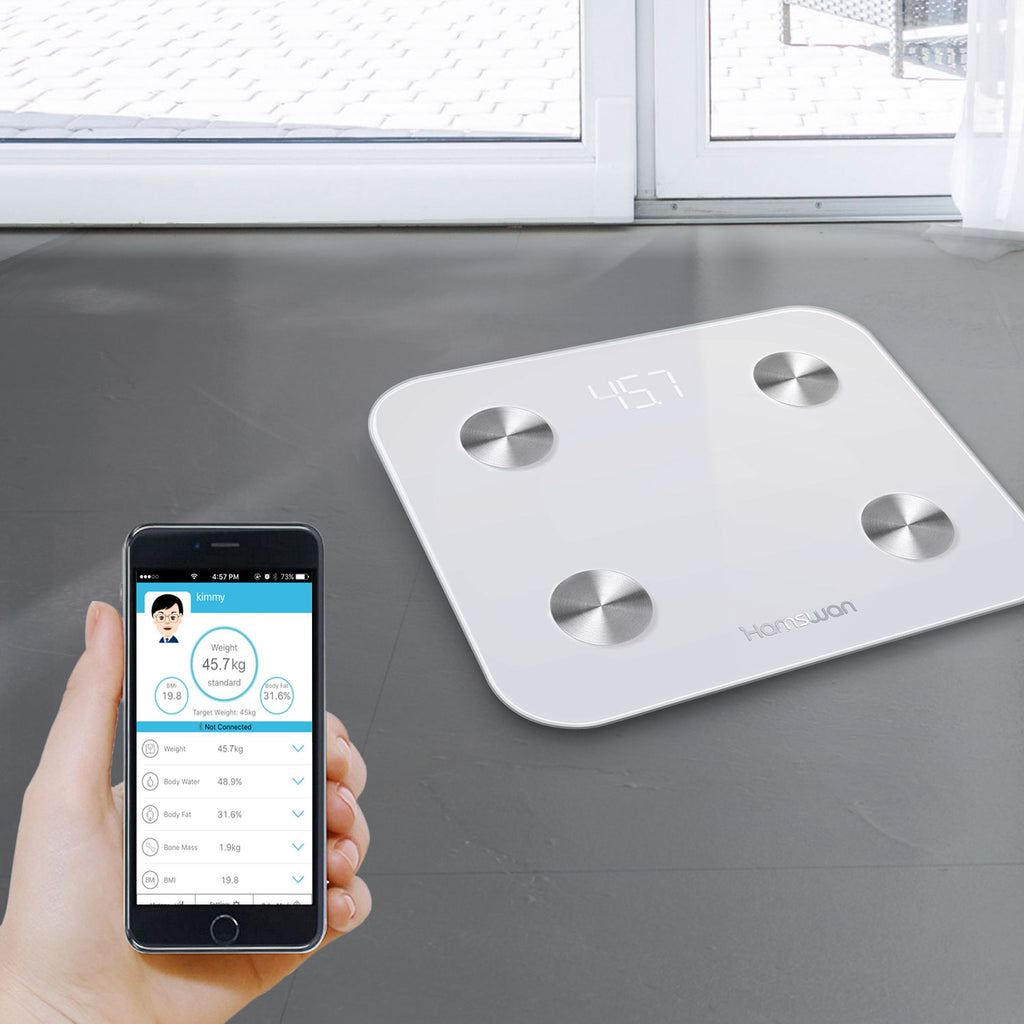 A LCD display with LED beads offers you clear readings. The display will show your body weight as soon as you step on the
To enhance power efficiency, the scale shuts down automatically when there is no operation within 10 seconds.
Baby mode allows you to weigh your baby so you can see clearly how your baby grows.
Its compact size is good for any corner or closet in your house, saving space.
The bathroom scale also comes with a 12-month worry free warranty.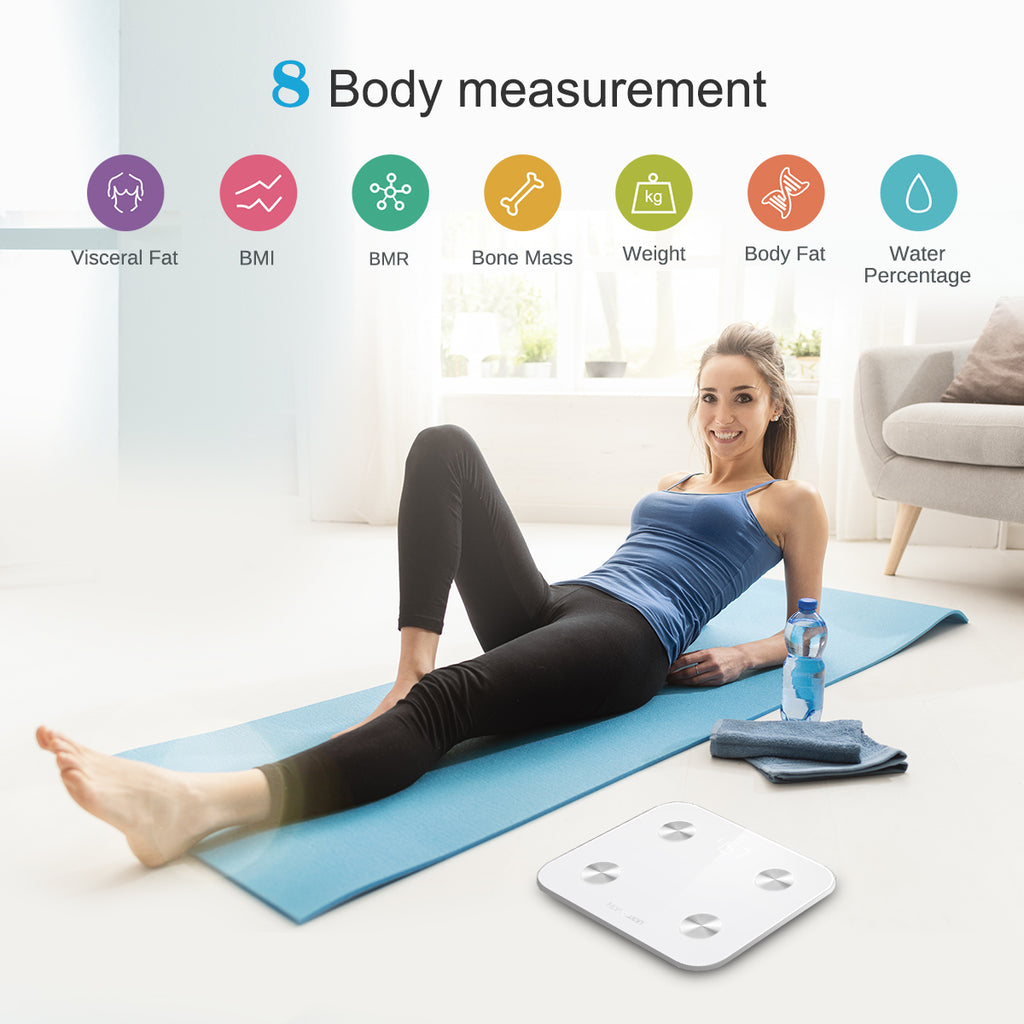 Specifications
• Product Size: 280*240*22mm
• Weight Range: 11-396lb/5-180kg
• Batteries::3 Pieces of 1.5V AAA (Not Included)
• Increment: 0.2lb/0.1kg
• Unit: lb/kg
• Users: 10 at most
• System Requirement: Android 4.3 system with Bluetooth 4.0, iOS 8.0 or above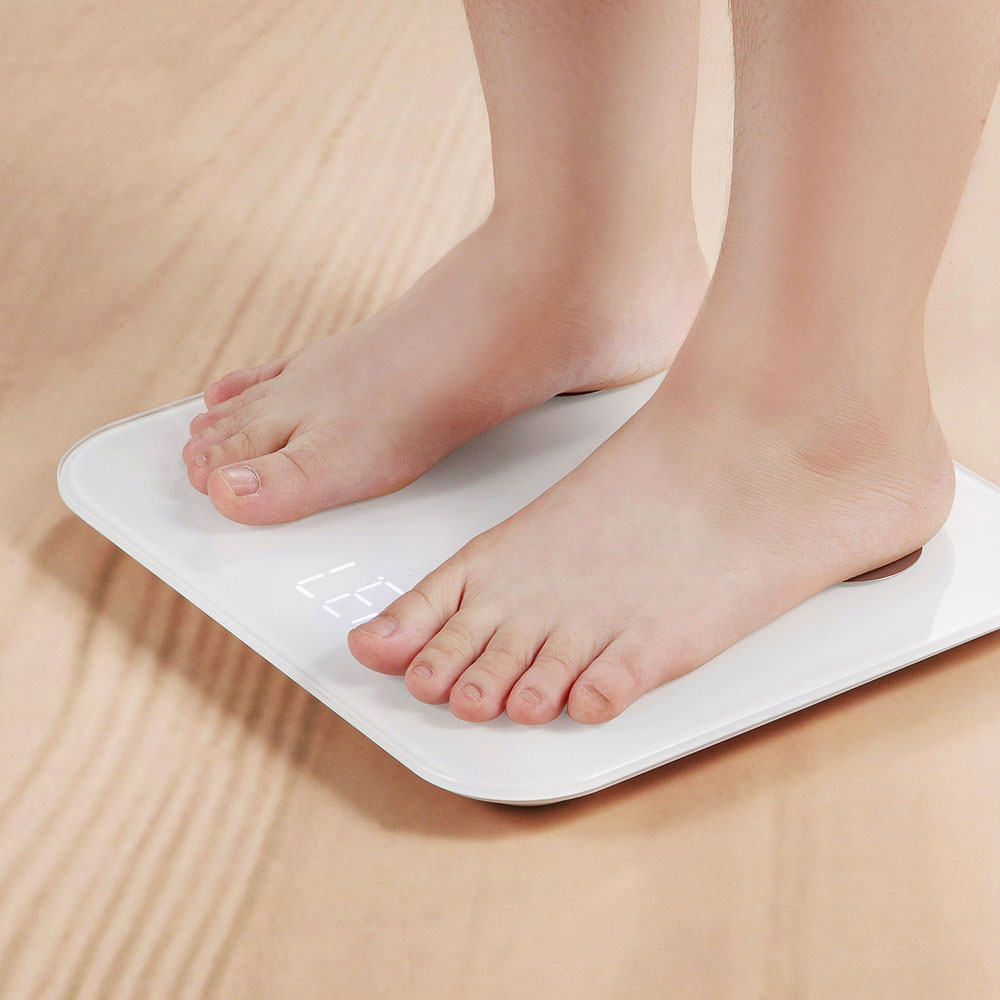 IMPORTANTS!
• This scale is not recommended for professional athletes or pregnant women.
• Don't put the scales on carpet as the accuracy will be compromised if the ground isn't a hard surface.
• Always weigh yourself in bare feet and make sure your feet touch most of the electrodes to allow for the Body Fat and BMI calculations.
Package List
• 1x HAMSWAN CF391BLE Bluetooth Body Scale
• 1x User Manual