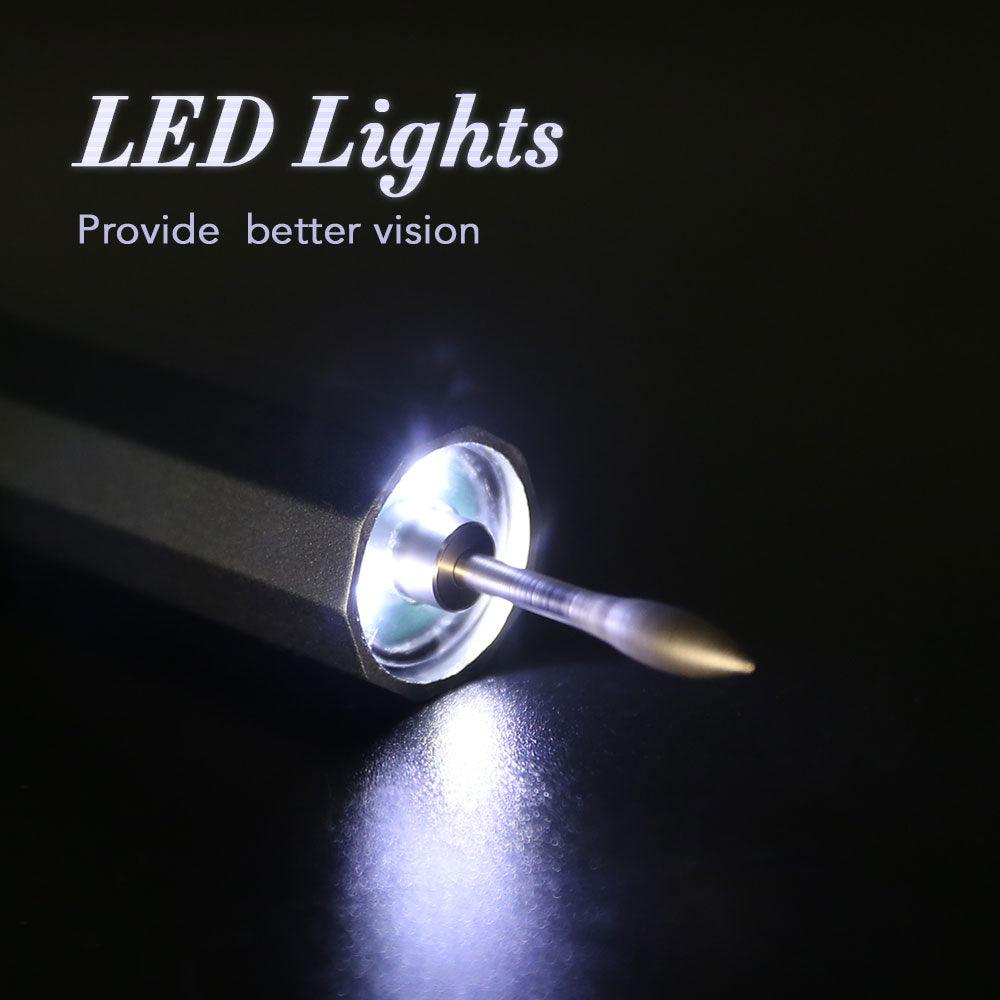 Buy 1 pcs power nails drill, you can get professional nail drill set with 6 different shank drills bits
Standard USB interface, You can plug this portable nail drill to any USB outlet, like power bank, laptop,
AC adapter and even car charger, so you can use it anywhere in the world.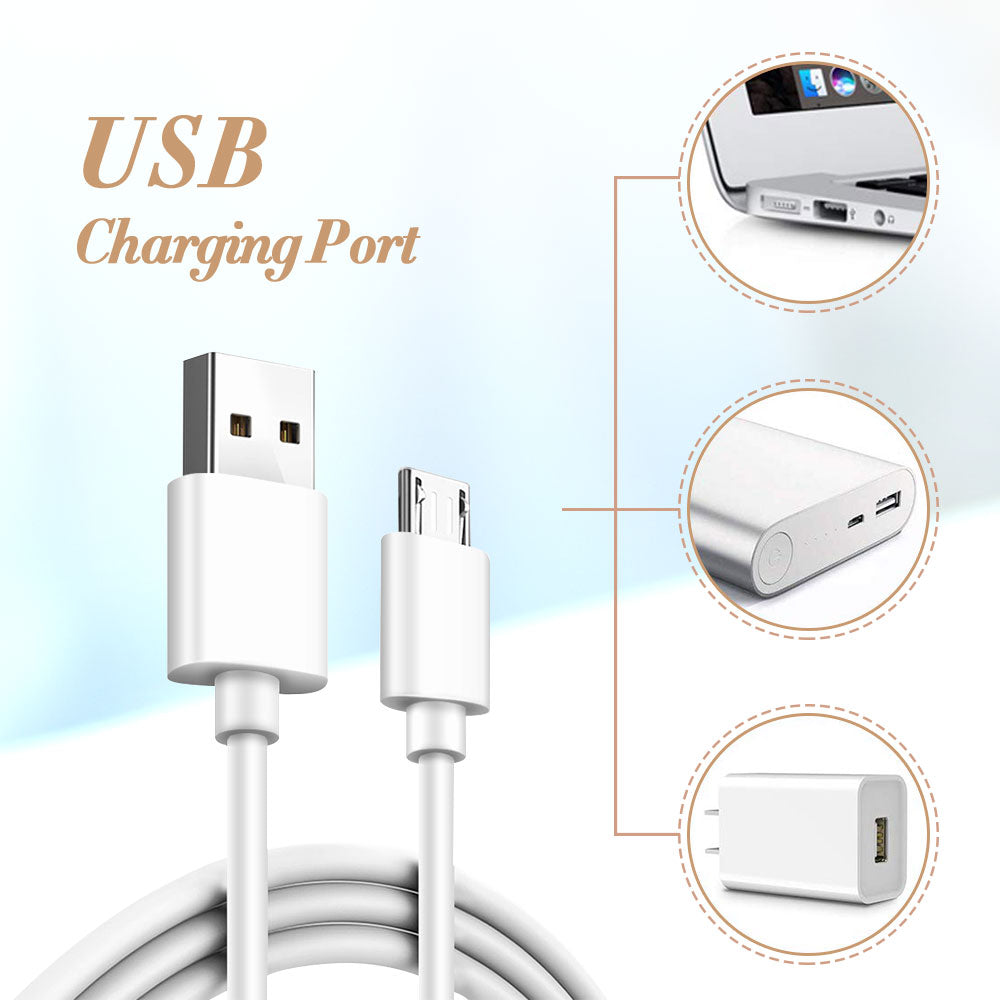 Made of metal and pen shape design for comfortable grip.bearing makes the nail
drill machine low voice ,smooth and slight vibration when manicure.
0-20,000RPM with a speed control button, which makes this electric nail file easier and safer to polish your nails.
Forward and Reverse rotation direction are suitable for any right-handed or left-handed use.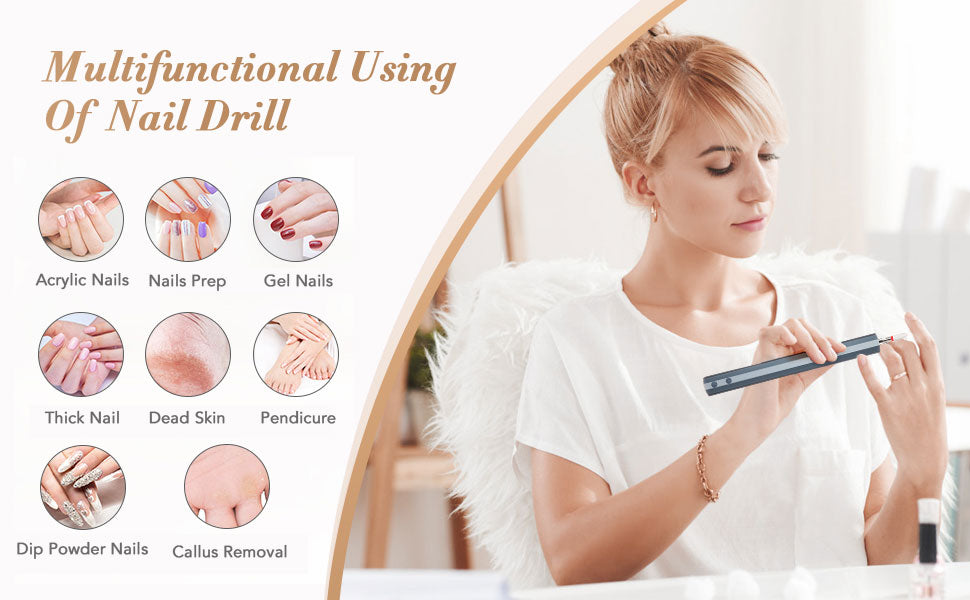 Low Noise and Low Heat:High-tech speed bearing and upgraded internal motor will make you feel low heat
and makes the nail drill machine stable quality, low voice, and slight vibration when you do manicure or pedicure.