Surrounded by 12x3W LED bulbs, with adjustable brightness settings, the make up mirror provides a clean
and bright reflection and allows you to get the most natural application of makeup, even at night.
Intelligent touch switch freely adjust the brightness of bulbs, three colors, cool white, warm white, warm yellow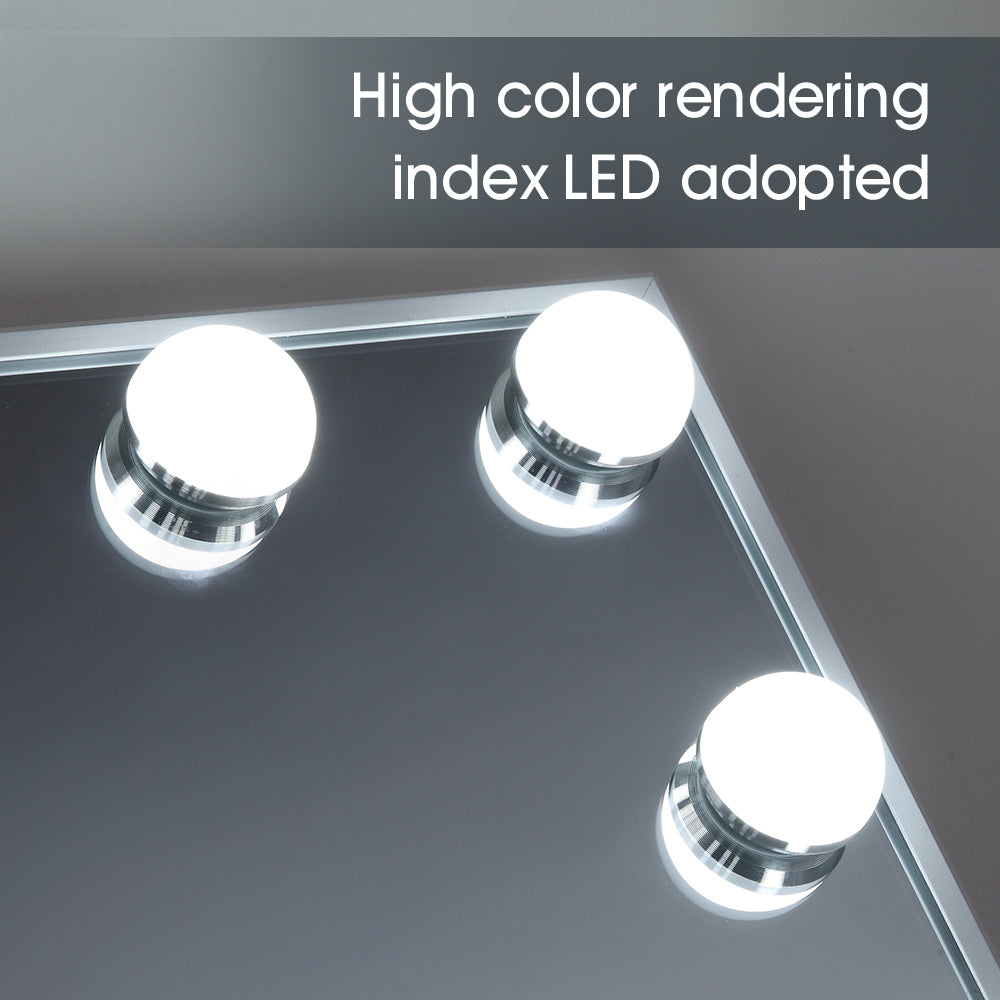 Simply turn on/off the light up mirror and adjust the brightness by touching the sensor switch on the screen.
Strong, solid feel with metal frame and base, built to withstand heavy use on your dressing desk.
Adjustable brightness lighting.warm yellow and daylight white could be convert freedem.
Long-Lasting LEDs,Led Bulbs,Save electricity, fashion and environmental protection.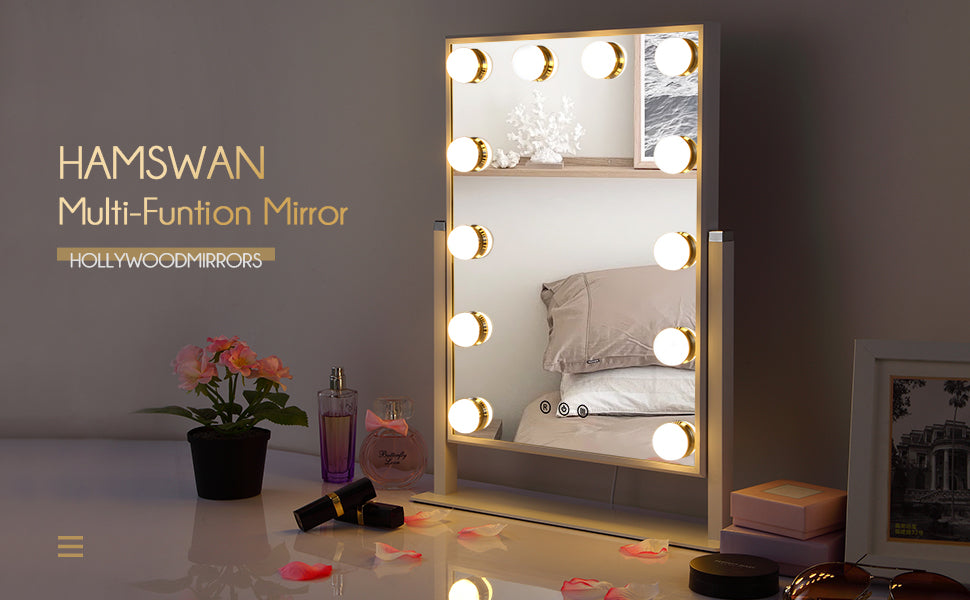 Crafted from solid metal and fitted with a heavy duty base, the frame of our vanity mirror provides dependability
and durability you can count on.Glossy seamless splicing frame makes the mirror more high-grade and beautiful.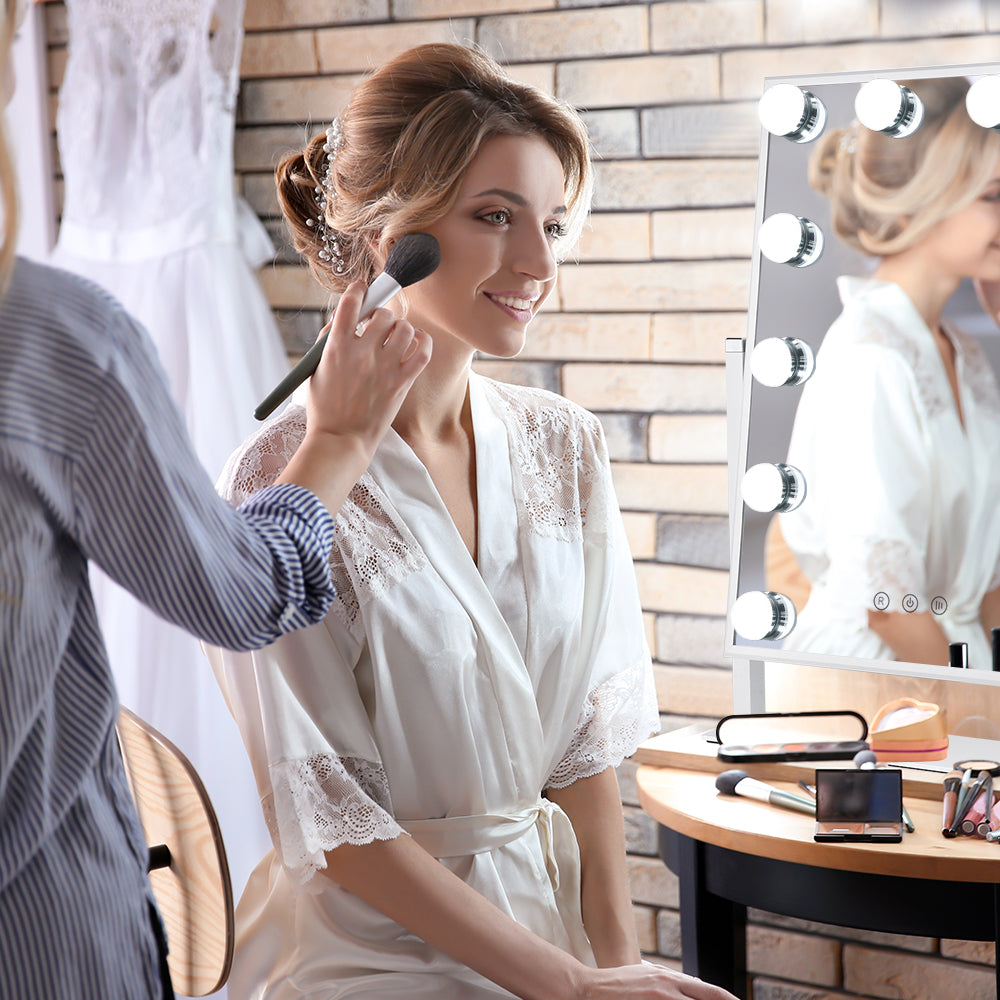 Featuring a built-in memory function, the light-up vanity mirror remembers the previous lighting
setting for convenience. Find your light and lock it in!

I measured the mirror to be 16 inches by 11 inches 3/4". The "R" option allows you to change the colors. The colors range from cool white, warm, warm yellow. I primarily use the warm for applying makeup. The power button is sensitive therefore I have no problems turning the mirror on/off. The far right option is to adjust the brightness. The base is white while the back of the mirror is black. The mirror arrived with a 5 foot power cord. The mirror is lightweight and stable. I have to do my eyebrows and eye makeup a few inches away from the mirror and I don't feel the bulbs are hot. The bulbs don't bother me at all.
Overall, the touch sensor is responsive, bulbs are leveled evenly but, there are no listed instructions on how or where to replace a bulb should something go wrong.